Tag Archives:
When I Woman You Love is Abused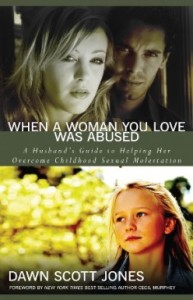 by Dawn Scott Jones
Paperback: 208 pages
Publisher: Kregel Publications
Language: English
ISBN-10: 0825429757
ISBN-13: 978-0825429750
Price: $12.99
Purchase: Amazon | BN | CBD
Description
Your wife hurts because someone sexually molested her; you hurt because you love her and sense her heartache. How can you help?
In When a Woman You Love Was Abused, author, pastor, and survivor Dawn Scott Jones candidly shares from her own abuse experience to help you understand the thoughts and fears that hold your wife captive, the stages of her healing process, and what you can do to play an active role in helping your wife thrive despite her past abuse.
The journey is difficult. It's maddening. It's exhausting. And it's arduous. But you'll find reward and fulfillment as you experience the beautiful transformation together.
Review
When a Woman You Love Was Abused was a tough book for me to read.
However, I am glad Dawn Scott Jones wrote this book. There aren't many books written on the subject of helping the spouses of abuse survivors.
The only other book I have read on this subject was The Haunted Marriage by Clark E. Barshinger, Ph.D., Lojan E. LaRowe, Ph.D. and Andres T. Tapia.
I found When A Woman You Love Was Abused to be a more comprehensive guide to understand and help spouses as they undergo the healing process/recovery.
I must write a disclaimer, however, to warn women or men who are survivors. Depending on where you are at in your recovery, I would use discretion and exercise caution in reading this book. There is graphic details which could trigger and/or upset you.
Dawn Scott Jones is a survivor and does a great job in breaking down the sequence of healing throughout the various chapters in this book.
There are three parts:
Part 1. Understanding the Survivor
Part 2. Understanding the Healing Process
Part 3. How You (the Spouse) Can Help
I found each part and chapter to be extremely helpful and full of good information to help inform and guide spouses of abuse survivors.
I highly recommend this book to husband's who are married to survivors. This book will help husband's understand what their wives are going through and offer helpful suggestions.
In conclusion, I want to thank Litfuse Publicity for sending me a complimentary copy of this book to review.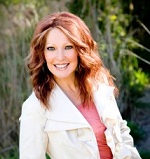 Dawn Scott Jones is a survivor who has been sharing her testimony for more than twenty years. She is an ordained minister with the Assembles of God, is the creator of numerous audio teaching products, and has served in a variety of leadership and ministry roles.
Find out more about Dawn Scott Jones at http://www.dawnjones.org/