Category Archives:
worship
Paperback: 236 pages
Publisher: Rhea Leto Media Group (September 18, 2014)
ISBN-10: 0990472736
ISBN-13: 978-0990472735
Price: $14.99
Purchase: cjmillerbooks.com | Amazon
Description
Bishop James Samuel Jr. lives the typical, flashy lifestyle of a successful Los Angeles, California bishop. He drives luxury cars, has two thriving churches, and has the reputation every minister wished to possess. The Bishop's life appears to be scandal free. However, will his highly visible and anointed lifestyle remain intact after Patrick? Patrick is a member of the Bishop's church, a former drug lord whose Christian virtues are tested when he discovers his wife, Kerrah, is his Bishop's mistress. Will the Bishop and his blessed life survive the wrath of a scorned husband who is still learning to forgive?
Review
This is my first introduction to CJ Miller's work, and I have to admit, I was pleasantly surprised. As I mentioned on my video review, The Bishop's Mistress is a Christian urban book. However, it's not your atypical Christian novel. It's different than most Christian books I've read and reviewed, as it's real, gritty and relatable.
The Bishop's Mistress is about a good looking, prominent and anointed Bishop James, who is married to a wealthy white woman by the name of Janice. He loves Janice, but falls from grace by having a steamy, and passionate affair with one of his church members; a sexy, attractive black woman by the name of Kerrah. Kerrah happens to be married to Patrick, who is a dangerous drug dealer.
Patrick finds out that Kerrah is cheating on him with the Bishop and the consequences that spiral out of his discovery will leave you in suspense.
Perhaps there are those who would not agree that someone would go to the extent as Patrick did to avenge his betrayal. However, I believe the circumstances to be realistic, if someone is angry and ruthless enough. Anything is possible and can happen when you take a chance and cheat. It's like playing Russian Roulette with your life and soul.
I really enjoyed this book, it draws you in from the very start and continues throughout the entire book. There is a moral and message to this story, without feeling like you're being preached at. I highly recommend it and look forward to reading more by CJ Miller.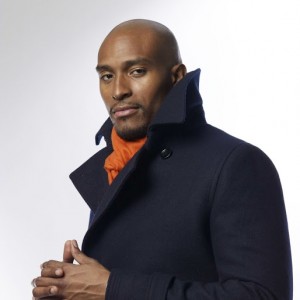 CJ Miller was raised in Southern California and started writing at the age of ten. After graduating from Wilberforce University in 2004, he fell in love with the writing process. Miller believes writing is CPR for the soul.  He is the author of the book Grind How To Turn Your Coffee Break Into Your Big Break, a book dedicated to showing readers how to strategically utilize coffee shops and effective network to turn their dreams into reality and the novel, The Bishop's Mistress.
CJ Miller is nationally and internationally recognized for his roles on reality television shows such as Season 1 of the ABC Networks and Tyra Banks "True Beauty", TV Ones Donald J. Trump Presents The Ultimate Merger, and as a reoccurring personality on the Tyra Banks daytime talk show. CJ is a sought after consultant for creative ideas in the entertainment industry and book projects.
CJ is also the founder of H-Eleven 1 Innovation, a nonprofit organization which creates community enrichment programs geared towards youth. The nonprofit's most successful program is the Phabb5 After School Book Publishing program; a turn-key book publishing program that teaches students in underserved communities to write, publish, and brand their own books. The goal of the program is to increase matriculation and reverse the trend of illiteracy in underserved communities while bridging the gap between classroom, corporations, and community.
These days you can find CJ encouraging students at Locke high school to write their stories and graduate from school. He is also the author of the new released novel, Dirty Dolls.