Monthly Archives:
December 2013
If I were to think of one word that described this year for me, it would be change.
This year was jam packed with changes, big and small. There were a lot of adjustments I had to make on account of all the changes too.
Change has never been an easy thing for me. So this year was a real challenge on multiple levels, but it stretched me and my faith.
During the summer months, I was filled with angst and anxiety. I hadn't felt so nervous in a long time. It was affecting my sleep, my job and my life. It took everything in me to trust the Lord through a shaky and unstable time. I wasn't sure what was going to happen and I confess, I was scared.
All I could do was talk to God and ask Him to help me. I am happy to report that He got me through the tough time and turned it around for good.
This year through all the influx of change, I managed to accomplish a lot. I couldn't do it without the Lord and the support of the man He blessed me with.
There is a saying that behind every great man is a good woman, but I say this, that behind every happy wife is a great husband.
I can attest, I have the best husband in the world. It's not to boast or brag, I'm just telling the truth and paying tribute.
I realize what I have been given is more than gifts under a tree. We mustn't take for granted the blessings of those we love, a roof over our heads, food in our stomachs, and clothing on our backs.
The fact that we have Jesus, the author and finisher of our faith. He is the greatest gift of all.
I'm grateful for what I have. I give thanks unto God for being in my right mind, for good health, for my husband and children, family, friends, my job and colleagues.
I think about those who are in prison, those who are hungry, those who are sick, those who have lost family members, parents who have missing children, those who are homeless, the list goes on.
I can find a hundred things to complain about, but when I look around me, I give thanks for what the Lord has done in my life and the ability He gives me to accomplish so much.
So here is to a spectacular 2014. I pray 2014 is the best year yet, for all of us.
Happy New Year!
How was this year for you?
I find around the holiday's people tend to engage in gossip more than usual. Sometimes the holiday's brings the worst out of some people.
Gossipers preface what they have to say with, "Promise you won't say anything…"
But, do they know, that the information will eventually get back to the person their gossiping about?
When I get wind of someone who has gossiped behind my back, while smiling at my face, I want very little to do with them. I honestly do not care if they are family either.
If a so-called family member or friend has the audacity to talk garbage about me (or those I love) behind my back, I want nothing to do with them.
I forgive them, but I keep it moving. Life is too short to be around those who speak ill of you.
I've come to the conclusion that those who engage in gossip, don't have your best interest in mind. They only care about themselves and whatever thrill they get in bashing other people behind their backs.
Gossip is negative and destructive, causing unnecessary harm and irreparable damage to relationships.
The Bible says, whatever is hidden will be brought to light. (Luke 8:17). The light pierces the darkness and truth is always revealed.
The person who engages in gossip, talking negatively about others, is actually causing themselves more harm than good.
Think about it… if you continued to hear from different sources that someone, whether a family member or a friend is talking badly about you, wouldn't you distrust and lose respect for them?
An individual who engages in defamation or slander of another person, thinks they are not doing anything wrong, but it's quite the contrary.
Gossipers cause harm and stand more to lose than gain.
Once the information finds its way back to the person, the gossiper is found out, and well, they will never be looked at the same way. No matter how much they smile and act nice, the damage is done.
If you engage in gossip, whether it is casual or consented, please think twice before doing so. Why not start the new year fresh by asking the Lord to help you not talk about other people behind their backs? I know it's easier said than done, but gossiping is hurtful and the damage it creates is irreversible.
Do you gossip? Have you ever been a victim of gossip by family members, close friends or coworkers? How did it make you feel?
Hardcover: 384 pages
Publisher: National Geographic
Language: English
ISBN-10: 1426211597
ISBN-13: 978-1426211591
Price: $40.00
Purchase: Amazon | CBD | BN
Description
From the fall of Adam and Eve to Judas's betrayal of Jesus, the key events of the Bible are expressed through the lives of hundreds of people. Each of the five chapters begins with a comprehensive historical overview that sets the stage for the events and characters that follow and detail the political and historical forces at play in the events described. This overview is augmented with award-winning maps, stunning National Geographic photographs that lend the text a sense of place, a time line that places the events in context.
The chapters end with a comprehensive alphabetical directory of the characters that appear in that part of the Bible. In true National Geographic fashion, exquisite art and artifacts, informative maps, intriguing text and unique family tree features are the threads that tie this illuminating volume together, revealing the stories of Biblical characters in chronological order and highlighting their greater meaning for mankind.
Who's Who In the Bible is an authoritative and engaging reference source and an ideal gift for any religion or history buff.
Who's Who in the Bible: Overview of the Book http://youtu.be/L1k4Psh-8BM
Who's Who in the Bible: The Women of the Bible  http://youtu.be/XslTybzLakA
Who's Who in the Bible: Abraham, Hagar and Ishmael http://youtu.be/dj4LaXLDTbA
Who's Who in the Bible: Dinah http://youtu.be/Om5eEX0cqr4
Who's Who in the Bible: Mary Magdalene: http://youtu.be/ZJmLEcn9K78
Review
Who's Who in the Bible is a delightful reference book. This textbook is filled with beautiful paintings, drawings and photographs from Genesis to Revelation.
It contains an alphabetical listing of characters and important timelines. This book is an incredible resource.
I collect books and this one surpasses any biblical reference book I have on my shelves.
I enjoyed being transported to biblical times while reading and viewing the photographs in this masterpiece.
Dr. Jean-Pierre Isbouts is brilliant and did a magnificent job in his research and writing of this book.
Who's Who in the Bible does not disappoint. This is a must have for any biblical scholar, student, professor or layman.
Who's Who in the Bible will make a wonderful Christmas gift. I highly recommend it.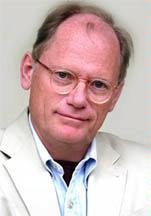 Jean-Pierre Isbouts completed his doctoral program on archeology and art at the University of Leyden and is currently professor of culture and media studies at Fielding Graduate University in Santa Barbara, California. He has written several other books, including National Geographic's The Biblical World: An Illustrated Atlas, From Moses to Muhammad and In the Footsteps of Jesus.
Isbouts has also written four television programs that explore the legacy of the Bible, including the Hallmark television mini-series "The Quest for Peace," which won the 2005 Gold Aurora Award and the 2005 DeRose-Hinkhouse Award.