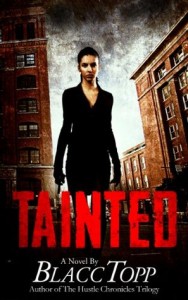 Paperback: 288 pages
Publisher: BlaccStarr Media Group
Language: English
ISBN-10: 1630683647
ISBN-13: 978-1630683641
Purchase: BlaccStar Media Group | Amazon
Description

Monica cursed under her breath; she didn t like the fact that King had a hold on her body the way that he did. Their bodies had fit together as if they were made for each other….She had allowed herself to fall in love with a serial killer, a man with obvious mental problems, and if she didn t end the case soon, one of them would surely meet their demise at the hands of the other. Driven by the need to right the rape of her nine-year-old sister at the hands of drug lords, Monica Deitrich for a decade trained to work in law enforcement. Hired by the DEA, she receives her first assignment: Infiltrate and bring down King Kochese, a ruthless killer who controls the Texas drug trade. She soon finds her job is not so simple. Never mind the danger of working undercover the simple fact is that King Kochese is a virile, complicated man who she quickly falls for.
Review
I read Novelist Blacc Topp's first book The Hustle Chronicles and absolutely loved it. But TAINTED though, wow!
As I've previously mentioned, I discovered this author recently, and his talent far surpasses any urban author I have read.
You know when you come across a writer that just has it. Well, Novelist Blacc Topp is that kind of writer. You can't pigeon hole him. He is in a league of his own. He demonstrates versatility and range as a writer. He is not your every day, ordinary, or mundane writer.
His writing is rich, vivid and realistic, that I made the mistake of reading TAINTED before going to sleep. His incredibly written novel left me in suspense and at the edge of my seat.
Novelist Blacc Topp's words and images portrayed, pierced my psyche and soul. His creative genius, passion and love for words, permeated off of every page. Thus, the recipe for his great story telling ability, as if you are watching a movie. I was able to visualize and feel everything he penned. He is an extraordinary writer.
Please, if you haven't read any works of Novelist Blacc Topp, do yourself a favor, and pick up TAINTED. His talent and gift surpasses the average writer out there today.
TAINTED is a great piece of literature which will leave you breathless, spell bound and wanting more.
Novelist Blacc Topp was born to a father that was a gangster turned preacher and a mother that was a singer, artist, and scholar. He was born into a family of preachers, pimps, prostitutes, drug dealers, dopefiends, and squares. Blacc Topp was raised on the streets of South Dallas, Texas. After the death of his father, feeling as though he had nowhere to turn he turned to the gang. The neighborhood gang, Dixon Circle 357um Gangsta Crips is where he would learn to become ruthless and unfeeling. Although he was deep in the gang and game, he continued his studies for fear that his mother would make him move to Florida.
By the age nineteen he had been shot three times and was on his way to the Texas Department of Corrections with a forty year prison sentence for distribution of narcotics. While inside he lost his youngest sister to the violence of drugs in 1996. After serving seven years, he was granted parole (mainly due to his mother's efforts). He used the education that he obtained inside to land a job at a top engineering firm in Texas. He used his love of word play to push himself to local fame on the hip-hop scene in Texas and Florida but, he would lose his mother to cancer in 2006, only to lose his oldest sister to cancer in 2008 and he knew something had to change. He began to chronicle his life, his mishaps and his capers which gave birth to The Hustle Chronicles, his debut novel and soundtrack of the same name.
You can follow him at: Novelist Blacc Topp, Facebook, Twitter and Instagram.