Tag Archives:
ALS
Paperback: 192 pages
Publisher: Penguin Random House
Price: $15.00
Purchase: Amazon | BN
Description
Maybe it was a grandparent, or a teacher, or a colleague. Someone older, patient and wise, who understood you when you were young and searching, helped you see the world as a more profound place, gave you sound advice to help you make your way through it.
For Mitch Albom, that person was Morrie Schwartz, his college professor from nearly twenty years ago.
Maybe, like Mitch, you lost track of this mentor as you made your way, and the insights faded, and the world seemed colder. Wouldn't you like to see that person again, ask the bigger questions that still haunt you, receive wisdom for your busy life today the way you once did when you were younger?
Mitch Albom had that second chance. He rediscovered Morrie in the last months of the older man's life. Knowing he was dying, Morrie visited with Mitch in his study every Tuesday, just as they used to back in college. Their rekindled relationship turned into one final "class": lessons in how to live.
Tuesdays with Morrie is a magical chronicle of their time together, through which Mitch shares Morrie's lasting gift with the world.
* * * * * Vlog Review: https://youtu.be/cwkeHf5n0x8 * * * * *
Review
Mitch Albom met Morrie in college. He was his sociology professor. Morrie took an interest in Mitch and they developed a close friendship. After graduating college, Mitch Albom went on to be a sports journalist, and lost touch with Morrie.
One fateful night, while Mitch was flipping through TV channels, he came upon an interview with Morrie and learned that he was dying. This is what prompted Mitch to reach out, and thus began visiting with Morrie.
Every Tuesday, Mitch would visit and interview him. He would ask him important questions, which resulted in this memorable and thought provoking book.
I remember when this book came out and was on the New York Times bestseller list for a long time. However, I never got around to reading it until now. I am thankful I received the 20th year anniversary edition from Penguin Random House to review, because this short book reminded me of what's matters in life; God, family and community.
If you want to be inspired, I highly recommend Tuesdays With Morrie.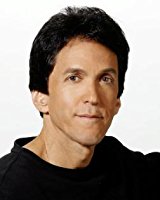 Mitch Albom is an internationally renowned author, screenwriter, playwright, nationally syndicated columnist, broadcaster and musician. He is the author of six consecutive number one New York Times bestsellers–including Tuesdays with Morrie, the bestselling memoir of all time–and his books have collectively sold more than thirty-five million copies in forty-five languages. Four of his books have been made into Emmy Award-winning and critically-acclaimed television movies. He has founded eight charities in Detroit and Haiti, where he operates an orphanage. He lives with his wife, Janine, in Michigan. Learn more at www.mitchalbom.com and www.mitchalbomcharities.org
Free Updates

Sign up for updates and get the latest book reviews, articles, and news from OrdinaryServant.com. Just enter your email address below:

Follow

Recent Posts

Recent Comments

My Guest Posts

My Publishers

Categories

Archives

Previous Archives

Review Policy

Categories

Categories