Tag Archives:
Holy Bible
Hello my friends,
I haven't been blogging or vlogging much and the first video will explain why.
In the second video entitled "Does God Still Heal?," I share some personal experiences which I hope blesses you.
Please feel free to subscribe to my channel and share your thoughts in the comment section below.
God bless you and thanks for watching.
Posted in

christianity, vlogging
Also tagged Deception, Demons, Devil, end times, evil, False Doctrine, False Teachers, God, Jesus Christ, last days, Oppression, Possession, Suffering, Truth
Leave a comment
Passages by Brian Hardin
ISBN-13: 9780310329190
Publisher: Zondervan
Publication date: 11/28/2011
Pages: 224
Price: $14.99
Purchase: Amazon | Barnes and Noble | CBD
The journey is the destination.
Description
Many of us would love to read the Bible more often, but we rarely make time for more than a few verses on the run.
But the Bible was never meant to be read in short segments here and there when you can fit it in.  The Bible is meant to be experienced in sizable chunks–in passages–and read daily.  It is not a book of mystical incantations, but the story of God's passionate love–for you.  It is not a distant relic, but a best friend offering counsel and companionship–for today.
Through his own remarkable story, Brian Hardin shows you how reading through the Bible in a year changed his life and how it will change yours too.  Passages goes beyond exploring how the Bible was meant to be read, providing three distinct Bible reading plans to help you get started doing it right now.
Hardin, whose daily podcasts has more than a million listeners a month, guarantees you a life revolution, if you will only commit to a few minutes a day to read through the Bible in a year.
As you rediscover the joy of reading the Bible, visit www.dailyaudiobible.com and join a community of fellow readers to share your thoughts on your new adventure.
Review
I read Passages in two days. As soon as I read the description, I was hooked.  I can't tell you what an incredible book this is.  I have read many books on this subject, but Passages is in a league by itself.
Brian Hardin begins by explaining how he came to read the bible everyday.  He gives his testimony in Chapter One entitled "The Olive Couch".  Chapter Two talks about the reasons why we don't read our bible.  This was one of my favorite chapters.
Our number one excuse for not reading our bible is lack of time..
"Time is always an enemy.  Reading Scripture is always on our perpetual to-do list; but as the day goes by, it ends up at the bottom of the list, and by the time we fall into bed, we're just too exhausted to read anything that requires serious thought." (Page 32)
Can you relate?  I know I can because I struggle with this myself.  The other is understandability which Brian Hardin discusses as well.
"The Bible is written as a story, a story that has not yet reached its conclusion. The story has wound its way through battlefields and wedding nights, through birthing chambers and funeral parlors, from transcendent pleasure to utter hopelessness.  This is the unstoppable story of God and his profound love for humanity." (Page 35)
Chapter Six was extremely interesting for me.  The chapter discusses "Lectio Divina: Divine Reading".
"Lectio divina is an unhurried, contemplative reading of a portion of Scripture.  The practice of lectio divina includes four steps: Lectio, read; Meditatio, meditate; Oratio, speak or pray; and Contemplatio, contemplate or rest." (Page 103, 105)
Brian Hardin also writes that reading the Word of God out loud has remarkable power and authority.  I admit, I never read the Bible out loud to myself.  However, after reading this book, I will now apply this new practice to my daily bible reading.
Brian Hardin has a unique, creative and eloquent writing style. Passages inspired me so much. I am now listening to his daily podcasts and also joined Daily Audio Bible online community.
If you struggle with reading the Bible, I highly recommend this book.  Passages is full of wisdom and inspiration.  I especially loved reading people's testimonies throughout the book.
In conclusion, I want to thank Brian Hardin for writing this book.  I also want to thank Litfuse Publicity and Zondervan Publishers for sending me a complimentary copy of this book to read and review.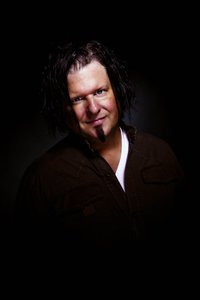 Brian Hardin is a speaker, photographer, record producer, and an ordained minister.  In 2006, he created the Daily Audio Bible, an online podcast that now delivers 1.5 million downloads a month.  He has produced over 150 albums and works with artists and the arts extensively.  He is married to Christian musician Jill Parr.