Tag Archives:
Vlogger
I know… it's been awhile.
So much has happened in the past twelve months between one thing or another. I have not been able to post much, and truthfully, I have not been up to it. But I wanted to update you… my dear subscribers.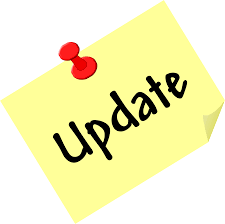 I have been reading when I can, but not regularly. Nor am I reviewing books. However, I have been vlogging intermittently. You can feel free to subscribe to my YouTube channel if you would like (please click here or you can  search for Pilar V. Arsenec to subscribe).
It's been over a year now that I have been struggling with my health which has unfortunately disrupted my life in more than one way. This, mixed with several other things, has adversely affected me. It has been the grace of God and the prayers of the saints that has kept me afloat.
I can honestly say these past two years have been one of the most difficult times of my life. I am getting hit on all sides. No exaggeration.
But through it ALL, the Lord is teaching me about Him, and my faith is slowly growing stronger.
These verses have become real to me,
"And he said unto me, My grace is sufficient for thee: for my strength is made perfect in weakness. Most gladly therefore will I rather glory in my infirmities, that the power of Christ may rest upon me. Therefore I take pleasure in infirmities, in reproaches, in necessities, in persecutions, in distresses for Christ's sake: for when I am weak, then am I strong." (2 Corinthians 12:9-10)
It has been a hard journey, but through the adversity, the Lord is revealing Himself to me in His Word. Not by any mystical experience, but just by the pure simplicity of the gospel.
As much as it has been an unpleasant time in my life, I do believe I would not have the understanding and discernment that I do now had I not gone through the furnace of affliction.
"Behold, I have refined thee, but not with silver; I have chosen thee in the furnace of affliction." (Isaiah 48:10)
Like the Apostle Paul, I am resigned to glory in tribulations also: knowing that tribulation worketh patience; and patience, experience; and experience, hope: and hope maketh not ashamed; because the love of God is shed abroad in our hearts by the Holy Ghost which is given unto us." (Romans 5:3-5)
So there you have it, my brothers and sisters in Christ. I would appreciate your prayers. I pray all is well with you and your loved ones. God bless you. 

Posted in

christianity, faith, Healing
Also tagged Blog, Blogger, Blogging, Furnace of Affliction, healing, Illness, Jesus Christ, Overcoming, Pain, Refiners Fire, Suffering, Update, Vlog, Vlogging
Leave a comment