Tag Archives:
Victoria Christopher Murray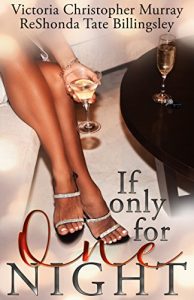 Publisher: Brown Girls Publishing
Price: $15.00
Purchase: Amazon | BN
Description
Can they be soulmates if they're married to other people? From the outside, Angelique has the perfect life – a rich husband who adores her and gives her the world, except for what she craves most – his attention. A workaholic, more concerned with his family's financial situation than emotional stability, Preston doesn't understand why his wife is so unhappy. Not one to stray, Angelique seeks comfort in the online game, Words With Friends. Blu has been living a life of loneliness since his wife settled into a depression she has no desire to shake. Frustrated and fed up, he loses himself in his favorite game – and the woman that has proven to be a formidable opponent. It's not long before their online connection turns flirtatious and troubles at home lead them to a face-to-face meeting. And eventually an addictive connection that will have them questioning if they're truly soulmates or if they were destined for only one night.
***Vlog Review: https://youtu.be/4YfS54ZbnB4***
Review
If Only For One Night was an interesting read. It was entertaining as well as challenging. I love reading fiction that makes you think. This story covers important topics such as marriage, love, soulmates, and mental illness, to name a few.
The story is about two married couples; Angelique and Preston, and Blu and Monica. Angelique loved her husband Preston, but paid more attention to his business than her. Blu loved his wife Angelique, but after having children, she was diagnosed with mental illness which negatively impacted their marriage.
Angelique and Blu were lonely and found solace playing an online game called, "Words With Friends." It is there that they connected, flirted and eventually met in person.
Many things transpired after their initial meeting which kept you guessing. And, not for nothing, I did not see that ending coming. It was definitely a surprise.
I loved that it is clean fiction, and there is no profanity or graphic scenes. When someone is a good writer, all of that isn't necessary to get the point across.
I am impressed by how the authors wove this story. The dynamic duo have a mean pen game and exceeded my expectations with, If Only For One Night. I highly recommend it.
Please be sure to click on the above link and check out my vlog review, where I go into more details about the story.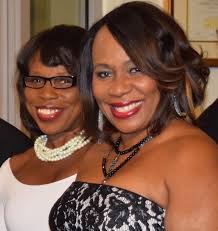 Between them, National Bestselling and NAACP Award-Winning authors, ReShonda Tate Billingsley and Victoria Christopher Murray have more than two million books in print. The dynamic duo decided to combine their respective talents writing a number of books together, while maintaining their successful solo careers. Victoria, a former successful entrepreneur, also holds an MBA from New York University. ReShonda is a former TV journalist and marketing professional with over 25 years of experience.
Series: Seven Deadly Sins
Paperback: 368 pages
Publisher: Touchstone (February 7, 2017)
ISBN-10: 1501134108
ISBN-13: 978-1501134104
Price: $15.00
Purchase: Amazon | BN
Description
From the NAACP Image award winner and national bestselling author Victoria Christopher Murray, a novel inspired by the seven deadly sins about a woman caught between an entertainment mogul with a shady past and his childhood friend who is out for revenge.
Tiffanie has lived a sheltered life in a very strict household with her pastor-grandfather and grandmother in Washington, DC. But when she meets Damon King, she falls for the successful entertainment business man despite his history as a drug dealer. Everyone sees nothing but the brightest future for the couple—but there's one person who wants to destroy them.
Trey Johnson is Damon's childhood best friend with whom he built quite a successful drug business. But when the game got hot and Damon decided to leave, Trey stayed and continued to sell drugs, until he was arrested and spent seven years in prison.
But now he's out and able to attend the wedding. While Damon is thrilled to have Trey back and hopes to bring his best friend into his business, Trey has other plans. He blames Damon for his demise and plans to ruin him, even if that means bringing Tiffanie down as well.
Trey is sure he will succeed, but he doesn't know that there will be deadly consequences. And at the end, there will only be one man standing…
Review
Lust is full of intrigue and suspense. I could not put this book down, which is common in all of Victoria Christopher Murray's books. She is a phenomenal story teller and master wordsmith.
I have steered away from reading urban books because of the profanity, violence, blood shed and graphic sex scenes. However, Lust is different. This is the kind of urban literature I would like to read, which why I appreciate Victoria Christopher Murray's writing style. She makes her points, without it being in your face, which is also a tell-tale sign of a good writer.
Lust had a moral lesson in it. I don't believe it was Victoria Christopher Murray's intention, as she writes to entertain, however, she dropped a few gems in this story that made think and remember… which is why I identified with the female protagonist, Tiffanie.
While I read this story, my emotions were all over the place. There were some lines in this book, that made me laugh out loud. Victoria Christopher Murray's character development and pacing is awesome, which is why I love reading her books, and Lust was no exception. I rate this book five stars, and highly recommend it.
In conclusion, I want to thank Touchstone for sending me a complimentary copy of Lust: A Seven Deadly Sins Novel in exchange for an honest review.
Victoria Christopher Murray has been writing inspiration African-American fiction since she left the financial services industry in 1997 to write her self-published debut Temptation. Her most recent novel Stand Your Ground (Touchstone, June 2015) won the 2015 NAACP Image Award for Outstanding Literary Work. Lust marks the twentieth anniversary since the publication of Temptation.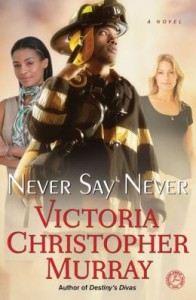 Paperback: 400 pages
Publisher: Touchstone; Original edition (June 4, 2013)
Language: English
ISBN-10: 1451695772
ISBN-13: 978-1451695779
Price: $15.00
Purchase: Amazon | BN
Description
In this emotionally charged and inspiring novel about a love triangle, secrets between best friends threaten to blow up friendships and a marriage and change lives forever.
When Miriam's fireman husband, Chauncey, dies while rescuing students from a school fire, Miriam feels like her life is over. How is she going to raise her three children all by herself? How will she survive without the love of her life? Luckily, Miriam's sister-friend Emily and Emily's husband, Jamal, are there to comfort her. Jamal and Chauncey grew up together and were best friends; Jamal and Emily know they will do all they can to support Miriam through her grief.
Jamal steps in and helps Miriam with the funeral arrangements and with her children, plus he gives her hope that she has a future. But all the time that they spend together—grieving, sharing, and reminiscing—brings the two closer in ways they never planned. . . .
Review
There is one word to describe Never Say Never, scandalous.
Victoria Christopher Murray does it again by this cleverly written novel.
Never Say Never is heart wrenching on many levels. I had trouble reading this book because it was so realistic and emotionally challenging.
Victoria Christopher Murray is a masterful writer and storyteller, she lures you in at page one.
I do not want to get into the specifics of Never Say Never, because I do not want to spoil it for you.
But if you want to go on the ride of your life, I highly recommend reading Never Say Never. You won't be able to put this book down.
Personal Disclaimer: For mature audiences only.
Victoria Christopher Murray is the author of ten Essence bestselling novels, including Too Little, Too Late and Lady Jasmine. Her most recent novel, Destiny's Divas, was nominated for an NAACP Image Award for Outstanding Literary Work (Fiction). Winner of the African American Literary Award for Fiction and Author of the Year, she splits her name between Los Angeles and Washington, D.C.