Monthly Archives:
December 2015
When we're not getting our needs met the human tendency is to search for a temporary fix. I'm not saying everyone does it, but the majority do. We substitute one thing for another.
We fantasize, run and chase what we believe will fulfill or satisfy us. If you are an artistic person, with a vivid imagination, you will come up with a lot of creative ways.
We tend to build a fortress of lies, believing if we get this one thing, it will be the answer to our happiness.
What I've discovered from various and random conversations how dissatisfied people are. Whether it is with their jobs, careers, families and marriages; people are unhappy.
No wonder romance novels, movies and love songs do so well. Deep within us is a longing to be loved. I believe it is deeper than being loved. There is this inner yearning for a real connection. Who doesn't want a love story with a happy ending?
Unfortunately, there aren't many happy endings. People are walking around with broken hearts, relationships and marriages. People are losing hope, and settling for temporary fixes to assuage their wounds.
I see a bunch of lonely, disconnected people walking around, having sex, and nothing more. They claim this is all they want, which I can understand. I've entertained this kind of thinking, only to realize how empty it is.
There are single people looking at married couples, and secretly envying them, but what they fail to realize is that they are only watching a snapshot in time. Granted, there are those few exceptions of happily ever after couples who still hold hands and kiss at eighty, but they're rare.
So, for those who are single and dreamingly looking at married couples, thinking they're blissful; relationships require work. But instead of working, they want easy, they want temporary fixes. They buy into cheap fantasies to fill the void. Hollywood does a good job in feeding us a *feel good* dream, and who doesn't want to feel good?
However, what feels good, may not necessarily be what is best for us. What we think we need, may not be what want and what we want, may not be what we need.
There are many in dead end marriages who cheat on their spouses thinking that's the answer in alleviating their misery. Unfortunately, those who do, come out more empty than when they went in.
The answer is not another person, job or thing. People, jobs and things aren't going to fulfill you because they are only temporary. You must focus on you.
Value who you are and know your worth. Don't settle for breadcrumbs, when you deserve the main course. Don't lessen your standards to meet someone else's expectations. Don't betray yourself in the midst of trying to please others. Get to know who you are and what you want. When you love, embrace and accept yourself for who you are, you won't feel the necessity to chase after temporary fixes.
Do you chase after temporary fixes? What has been your experience?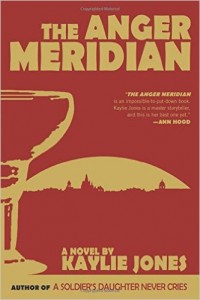 Paperback: 288 pages
Publisher: Akashic Books (July 7, 2015)
ISBN-10: 1617753513
ISBN-13: 978-1617753510
Price: $15.95
Purchase: Amazon | BN | Akashic Books
Description
Merryn Huntley is rudely awakened to the many bad decisions she has made in her life when she is told by two Dallas police officers that her wealthy husband Beau has been killed in a car accident, along with a local waitress. Merryn's first instinct is to flee in order to protect her nine-year-old daughter, and the only place that feels safe enough is her mother's beautiful, isolated home in San Miguel de Allende, Mexico.
Merryn's mother, the redoubtable Bibi, always said to her as a child, When you tell a lie, make sure you keep it as close to the truth as possible, because it will be easier to remember. Ironically, from the moment Merryn arrives, she is forced into twisting the truth—about how much she knew of her husband and his shady business affairs; about her own secret lovers; and most importantly, that she is beginning to doubt the one person who has always been the greatest influence in her life: her mother.
The situation worsens when two FBI agents show up and begin to ask Merryn questions about her husband's business, which only intensifies her need to continue lying. While Merryn's perfect world begins to crumble around her, she must decide whether or not she can face the most painful reality of all—that she has been lying to herself her entire life.
Review
Kaylie Jones is an absolutely beautiful writer. The Anger Meridian was a unique, interesting, emotionally charged, suspenseful, surprising and romantic story. It had a little bit of everything. The characters were real, complex and dynamic.
Kaylie Jones brings San Miguel de Allende to life, rich in its landscape and vivid imagery. Everything she describes, you are able to experience with your senses.
I was transported into Merryn's world, between her deceased husband, her mother Bibi, her nine year old daughter Tenney, and all the other relationships she formed. Kaylie Jones describes the inner workings, psychological and emotional dimensions of Merryn with such depth, including her secrets, and the lies she's forced to tell.
The mood, pacing, prose and plot is phenomenal. The events which transpire in this story, keep you guessing and wondering what will happen next.
This is by far my favorite novel in 2015. I highly recommend it.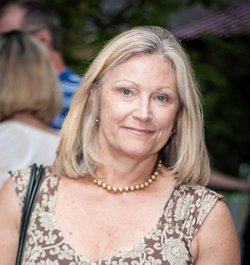 KAYLIE JONES has published seven books, including a memoir, Lies My Mother Never Told Me, and her most recent novel, The Anger Meridian. Her novel A Soldier's Daughter Never Cries was adapted as a Merchant Ivory film in 1998. Jones has been teaching for more than twenty-five years, and is a faculty member in the Stony Brook Southampton MFA in Creative Writing & Literature program and in Wilkes University's MFA in Creative Writing program. She is the author of Speak Now and the editor of Long Island Noir. Her newest endeavor is her publishing imprint with Akashic Books, Kaylie Jones Books.
You can follow Kaylie Jones on Facebook and Twitter.