Monthly Archives:
August 2015
Paperback: 240 pages
Publisher: Amiaya Entertaiment (September 1, 2004)
Language: English
ISBN-10: 0974507512
ISBN-13: 978-0974507514
Price: $15.00
Description
Antoine Inch Thomas' sophomore venture introduces Anthony Wheeler, who is no different than the many underprivileged children growing up in the Bronx Housing Project. Stumbling into the world of drugs and the underworld he threw himself directly in the path fast pace money-making destruction. Slapped in the face with the reality of his chosen course, he has absolutely no regrets.
Review
No Regrets is about a young boy growing up in the Edenwald Projects in the Bronx. The protagonist Tone gets his start in the drug game by watching his sister Crystal's boyfriend, Bo.
Tone grew up struggling in a single parent's home. He wanted to give his mother a better life, and himself as well. At the age of twelve, he begins by helping his sister bag. But he had higher aspirations, so he begins to sell drugs.
Through a twist of events, he meets a major connect, and starts moving major dope to big players. However, due to an unfortunate incident, the police began searching for Tone, until they surrounded him in a major road block.
Antoine "Inch" Thomas is a creative writer who has the uncanny ability to keep you guessing and in suspense. I highly recommend this book.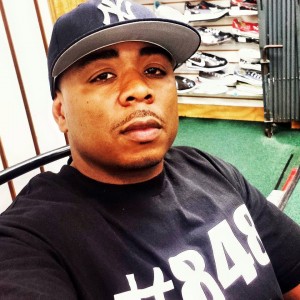 Antoine 'Inch' Thomas was born and raised in the Bronx. He's talented, impulsive, and a passionate writer who thrives on being creative. You can fallow him on
Facebook
,
Twitter
and
Instagram
.