Monthly Archives:
July 2015
The Self-Publishing Success Summit starts MONDAY — are you going?
Here's the scoop, in case you missed it:
Over the past few months, my friend Chandler Bolt gathered 35+ world-famous authors & entrepreneurs for a one-time-only online event.
And you can get in for free:
https://xe172.isrefer.com/go/spss/pilar/
The list of speakers keeps growing.
So far it's Brian Tracy, Jeff Goins, Joanna Penn, Michael Port, Hal Elrod, Russell Brunson, Ryan Deiss, Joseph Michael, James Clear, Pat Flynn, Charlie Hoehn, Ty Cohen, Nick Loper, Jaime Tardy, Hollis Carter, and over 20 more top entrepreneurs and bestselling authors.
If you want to become a bestselling author — and use your book to build your brand, following, or 6-figure business — you don't want to miss this.
But get your ticket fast.
Because after the event, the only way to catch these speakers is to buy the All-Access Priority Pass — which costs $297.
So hurry and get your free ticket now (takes 10 seconds).
https://xe172.isrefer.com/go/spss/pilar/
Pilar Arsenec
P.S. I can only hold your spot for a few more days, so get your ticket now.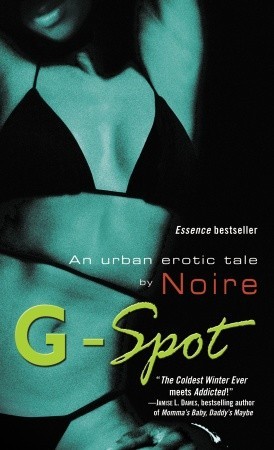 I discuss G-Spot by Noire on this week's segment of Pilar Talks Books. As I mentioned on the video, Noire has an amazing writing voice. The second you start this book, you won't want to put it down. It's that good.
If you want to purchase this book or any of her books, you can do so here.
Thanks for watching and have a great week.
Have you ever wanted to give up? You look around you and everything looks grey? A sense of hopelessness envelopes you, that you can't seem to shake it off?
Well, you are not alone. Throughout my life, I have struggled with the torment composed of invisible scars. I've danced to the same tune more times than I care to admit.
It's a combination of hopelessness, worthlessness and despair rolled into one. Unless someone goes through it, they won't understand. So it's like you are walking through life, on the outside looking in. Disconnected, disoriented, and in a bubble.
I get it, I do. You wonder when you will ever feel "normal"? Whatever normal is. You try hard to mask the gnawing pain with a smile. Sometimes someone will *see* and a wave of shame will come over you. Pushing you to hide, avoid and isolate even more.
This quiet madness is as real as real can be. No one knows how you truly feel or what you are going through. These invisible whips and chains torture you daily.
The incessant voices inside your head telling you, you don't matter. You are worthless, you have no value, and you are failure.
Yes, yes… I know all too well what this is about. I'm living it right now.
Are you surprised? Don't be. Most people don't know the road I've been on, or the suffering and pain I've endured.
These invisible scars are hidden from the naked eye, but this silent disability is alive and well. It frames my life, and experiences.
I long for the day where I can truly be free. I envision the day where I can fly. Where I won't be subjected to people's opinions, or criticisms. Where I can be me and accepted and loved unconditionally for who I am without judgment. Or perhaps reach the point, where it won't matter anymore.
This journey of mine has been a long and hard one. There have been times I have wanted to give up. But as hard as it is, by the grace of God, I continue on. I am grateful for the praying friends God has graciously placed in my life who know of my internal struggle.
I am writing this post today for those of you who may be struggling too. Depression and anxiety are real. It's considered a disability. Please join me in trying not to beat yourself up. Know that you are not alone, that God is with you and somehow, someway, you will heal and overcome. Be encouraged even in the midst of the storm. God promised to never leave or forsake you. I'm gripping on to that word for dear life. I hope you will too.
If you are struggling, please let me know in the comment section below. You are not alone. Let's pray for one another. There is power in prayer and community.