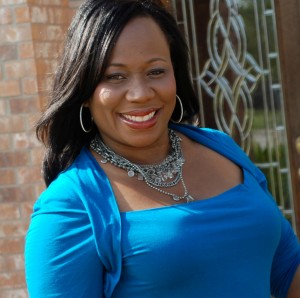 It is an absolute honor and privilege to interview the gifted, prolific, best selling author, ReShonda Tate Billingsley.
I discovered Ms. Billingsley through one of my favorite authors, Victoria Christopher Murray. They have written books together and refer to each other as writing twins.
Ms. Billingsley's most recent release, A Family Affair is another best seller. All of her books are best sellers.
I'm excited to present to you, Ms. ReShonda Tate Billingsley.
*******
1) Did you always know you were meant to be a writer?
Yes, I always knew it. I was always making up stories. (My mom called it lying).
I remember one day in class we had to write about our summer vacation. So I wrote about how I lived in the projects with my mom and sister and how we didn't have much and how I had to dodge gangs and drive-bys. The teacher actually told my mom and my mom was livid because we lived in a nice middle class neighborhood. (I'd made the story up because it was so much more interesting than my real life).
Actually, my first paid gig was for True Confessions magazine when I was fifteen. I wrote a story called "I stole my sister's husband" and they published it. When the check came in the mail, I was too terrified to let my mother know I had written for the magazine, so I never cashed it.
2) Was there a major turning point or epiphany that lead you to become a full time writer?
While I was working as a reporter, I was writing part-time. (I had eleven books at that time).
My literary career was really taking off, but there were so many things I couldn't do because I only had two weeks of vacation. So, I decided to walk away from my job and write full-time.
I didn't make that decision out of the blue. I, of course, talked it over with my husband, who has always been my biggest supporter. My faith also helped me make that decision. Not to mention a solid exit plan.
3) You were a journalist, reporter, speaker and more, did you find the crossover into writing fiction difficult?
No, I never found it difficult because as a reporter, I went out and interviewed people for stories. I stuck to the facts.
As a fiction writer, I can let my creativity flow.
4) What have you learned in your writing journey since your debut novel, My Brother's Keeper?
Oh wow! I've learned so much. I've grown as a writer because writing is my passion. But I've learned to stay true to me.
I don't write what's hot; I write what's in my heart. And I've learned that I'm always in need of knowledge.
I strive to make each book better than the last.
5) Would you do anything differently?
I would definitely have a better business plan. I'm a creative person. But being an author these days requires a business mindset.
When I was self-published, I would sell some books, go buy some shoes. I didn't have the business side together.
Even now, with a mainstream publisher, there are so many things I need to work on the non-creative side.
6) What is your creative process and writing routine?
When I sit down to write a story, I ask myself if ten writers were given this topic, how would they all write it? Then, I work to write it differently. (I used this process when I was a TV reporter as well). There are no new story ideas…the key is in how YOU tell them….I'd love to say I have a specific routine, but as the mother of three, I write when I can, I just make sure that I WRITE!
7) How do you balance your personal and professional life as a successful author?
Not only am I a wife and mother, but I'm also a co-caretaker for my mother. So, I write any free time that I have.
When I'm at a traffic light, I'm actually writing. I dictate into a tape recorder to help me more effectively and efficiently get things done.
I believe every minute you spend talking about what you don't have time to do could be spent doing it.
8) What specific things could you share that helped shaped you as a writer?
Using every bit of free time I have by writing. Not only do I write, but I read.
Writing workshops and seminars has also helped to shape me into the successful writer that I am today.
9) Do you have a mentor?
I don't, but I have colleagues that I bounce ideas off of and who help me work through my stories.
10) What inspires you?
I never want to look back on life and say "I wish I had…"
11) What are some of your favorite books and why?
I love reading literary works like Child of God by Lolita Files and Perfect Peace by Daniel Black, and then I love discovering new authors, so I'll read a self-published book in a minute!
12) What authors affect you and why?
I would have to say my writing twin, Victoria Christopher Murray. Collaborating with Victoria has definitely stepped up my writing on so many levels. She challenges me and I love a challenge.
13) What books have you read that have helped you as a writer?
Any good book motivates me.
14) What advice would you give a novice writer?
Write every day. Even when you don't feel like writing, write. You'll never finish that book if you don't write.
Set realistic, attainable goals.
For me, I started with three pages a day, five days a week no matter what. Well, before I knew it, those three pages turned to thirty.
*******
Biography
ReShonda Tate Billingsley always did have an active imagination. From making up stories to crafting award-winning poems, the national bestselling author has always maintained a love for telling stories. After numerous rejections from publishers, ReShonda stepped out on faith, established her own publishing company, and released her debut novel, My Brother's Keeper. 
It's a move that paid off as megahouse publisher, Simon & Schuster/Pocket Books picked the book, and to date, has published all of ReShonda's books.
A former television and radio news reporter, ReShonda is an editor for the Houston Defender Newspaper, as well as a professional editor, ghost writer and literary consultant. She has worked as a reporter for The National Enquirer and as an anchor and reporter for NBC, ABC and FOX television stations in Beaumont, TX, Oklahoma City, OK and Houston, TX. She left her job at FOX 26 News in Houston in 2007 to write full-time.
And write she does…
ReShonda is the national bestselling author of 28 books. Her sophomore novel, Let the Church Say Amen, has been made into a movie, directed by actress Regina King and produced by Queen Latifah's Flava Unit Productions. The movie is slated to be released in Spring 2014. (ReShonda, who served as a consultant, makes a cameo in the movie). Her entire Amen series, as well as the novel I Know I've Been Changed has been optioned by BET. ReShonda also makes her on-screen acting debut in the movie, which will air in 2013 as part of BET's new original programming lineup.  Several of her faith-based books have become a sought-after property in Hollywood.
A much sought-after public speaker, ReShonda recently won the NAACP Image Award for Outstanding Literature for her book Say Amen, Again and was nominated again in 2013 for her book The Secret She Kept. She has won numerous awards for her journalism, fiction and poetry writing skills. She is a five-time winner of the National Association of Black Journalists Spirit in the Words competition. Considered one of the top Inspirational Fiction authors in the country, her books remain a staple on the Bestseller's list  and have been featured in USA Today and Ebony Magazine as Summer Sizzlers. She was recently inducted into the Arkansas Black Hall of Fame.
A member of Alpha Kappa Alpha Sorority, Inc. and the Missouri City/Sugar Land Chapter of Jack & Jill of America, ReShonda is a former professor of Broadcast Journalism at Langston University. She currently lives in Houston with her husband, Dr. Miron Billingsley, a Vice-president at Prairie View A&M University, and their three children, ages 13, 11 and 6.