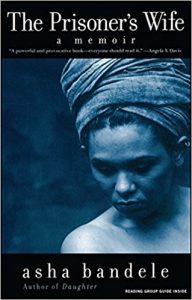 Paperback: 240 pages
Publisher: Washington Square Press
Price: $15.99
Purchase: Amazon | BN
Description
As a favor for a friend, a bright and talented young woman volunteered to read her poetry to a group of prisoners during a Black History Month program. It was an encounter that would alter her life forever, because it was there, in the prison, that she would meet Rashid, the man who was to become her friend, her confidant, her husband, her lover, her soul mate. At the time, Rashid was serving a sentence of twenty years to life for his part in a murder. The Prisoner's Wife is a testimony, for wives and mothers, friends and families. It's a tribute to anyone who has ever chosen, against the odds, to love.
***  Vlog Review: https://youtu.be/N4kqoD6gDmw ***
Review
I decided to read The Prisoner's Wife after reviewing Writing My Wrongs by Shaka Senghor. Shaka listed it as one of his favorite books, and I can see why. Asha Bandele is a beautiful writer, who penned a powerful memoir like a poet that she is.
I must admit, it was not an easy read. She touches on topics which gave me pause and had me reflect on my own life. In some ways, she and I share similar pasts which is why I identified and was profoundly moved by her writing.
The Prisoner's Wife is a love story, but not an ordinary one. It was about her personal journey of falling in love and marrying a man named Rashid, who was serving a life sentence for murder.
One of the things I learned from reading this memoir is when someone is incarcerated, not only are they doing time, but so are their loved ones, which is what happened to Asha. She spent the majority of her time alone, other than the letters, phone calls and occasional visits.
I commend her for writing the truth and not painting an unrealistic picture. She did not romanticize her experience, but was bold, brave and courageous. She exposes the truth, shows the difficulties, and obstacles related to loving someone in prison.
If you were ever curious about what it's like to be married to someone serving time, I highly recommend The Prisoner's Wife.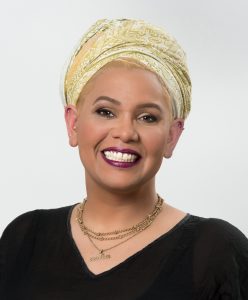 Asha Bandele is an author and journalist. A former features editor for Essence magazine, Asha is the author of two collections of poems, the award-winning memoir The Prisoner's Wife, and the novel Daughter. She lives in Brooklyn with her daughter.