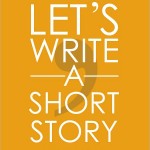 Purchase at Amazon | Barnes & Noble
Description
Let's Write a Short Story! is an eBook about the process of writing and publishing short stories. The book will guide you through the process of researching publications, writing your story, editing, and submitting your work to literary magazines.It's also a primer in how to make a career in fiction writing. If you've ever wanted to be a writer, this book will help get you started.
Why all the great writers started with short stories, and why you should, too.
How to build a fiction platform with short stories rather than just another blog.
How short stories are structured differently than novels.
What theme to write about to give you a greater shot at being published.
How to break through your writer's block when you get stuck.
How to submit your short stories to literary magazines (and which ones you should submit to).
Let's Write a Short Story! won't just give you the information you need. It will challenge you to take the next step in becoming a writer and help you get your writing published.
Review
I have had the pleasure of following Joe Bunting's work on his amazing website called Write Practice. I have really grown to appreciate him and his talent.  He is also kind, generous, helpful and very intelligent.
If you are serious about learning how to become a better writer, I highly recommend Write Practice.
Have you ever wanted to write a short story, but thought you couldn't do it?  I admit, I didn't think I could write a short story until I read Let's Write a Short Story!
I can't tell you how thrilled I am to have come across this gem of a book, because I learned so much. This is the kind of book you'll want to keep referring to throughout your writing career.
Joe Bunting is a brilliant and prolific writer who takes difficult concepts and makes them easy to understand. He is generous and offers a variety of pointers too.
In Let's Write a Short Story!, Joe Bunting goes step by step explaining how to build a well-written short story from scratch.  Not only that, he gives you resources and tips on how to submit your stories to literary journals, etc.
I have read many books on writing and found some of them to be boring.  But not this book, I didn't want to put it down. I found it  informative as well as inspiring.
Let's Write A Short Story! is valuable resource to any writer, whether novice or seasoned.  This book contains everything you ever wanted to know about writing short stories and more.
I highly recommend this book. I guarantee you will not be disappointed.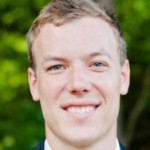 My name is Joe and I write novels, articles, and, of course, short stories. I want to help you write stories, too. I wrote Let's Write a Short Story! to create a community of writers who want to help each other write short stories and get better at the craft of writing.