Hardcover: 384 pages
Publisher: National Geographic
Language: English
ISBN-10: 1426211597
ISBN-13: 978-1426211591
Price: $40.00
Purchase: Amazon | CBD | BN
Description
From the fall of Adam and Eve to Judas's betrayal of Jesus, the key events of the Bible are expressed through the lives of hundreds of people. Each of the five chapters begins with a comprehensive historical overview that sets the stage for the events and characters that follow and detail the political and historical forces at play in the events described. This overview is augmented with award-winning maps, stunning National Geographic photographs that lend the text a sense of place, a time line that places the events in context.
The chapters end with a comprehensive alphabetical directory of the characters that appear in that part of the Bible. In true National Geographic fashion, exquisite art and artifacts, informative maps, intriguing text and unique family tree features are the threads that tie this illuminating volume together, revealing the stories of Biblical characters in chronological order and highlighting their greater meaning for mankind.
Who's Who In the Bible is an authoritative and engaging reference source and an ideal gift for any religion or history buff.
Who's Who in the Bible: Overview of the Book http://youtu.be/L1k4Psh-8BM
Who's Who in the Bible: The Women of the Bible  http://youtu.be/XslTybzLakA
Who's Who in the Bible: Abraham, Hagar and Ishmael http://youtu.be/dj4LaXLDTbA
Who's Who in the Bible: Dinah http://youtu.be/Om5eEX0cqr4
Who's Who in the Bible: Mary Magdalene: http://youtu.be/ZJmLEcn9K78
Review
Who's Who in the Bible is a delightful reference book. This textbook is filled with beautiful paintings, drawings and photographs from Genesis to Revelation.
It contains an alphabetical listing of characters and important timelines. This book is an incredible resource.
I collect books and this one surpasses any biblical reference book I have on my shelves.
I enjoyed being transported to biblical times while reading and viewing the photographs in this masterpiece.
Dr. Jean-Pierre Isbouts is brilliant and did a magnificent job in his research and writing of this book.
Who's Who in the Bible does not disappoint. This is a must have for any biblical scholar, student, professor or layman.
Who's Who in the Bible will make a wonderful Christmas gift. I highly recommend it.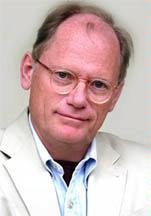 Jean-Pierre Isbouts completed his doctoral program on archeology and art at the University of Leyden and is currently professor of culture and media studies at Fielding Graduate University in Santa Barbara, California. He has written several other books, including National Geographic's The Biblical World: An Illustrated Atlas, From Moses to Muhammad and In the Footsteps of Jesus.
Isbouts has also written four television programs that explore the legacy of the Bible, including the Hallmark television mini-series "The Quest for Peace," which won the 2005 Gold Aurora Award and the 2005 DeRose-Hinkhouse Award.