Tag Archives:
Author Dutch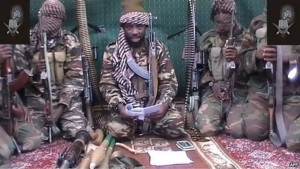 This is between you and me Black sisters, so lean in. Stop coddling Black men. I know your motherly instincts and your womanly proclivities make you want to bring, confront and care. I know you want to support him, but trust me on this, it's time for tough love.
Challenge the Black man's manhood. Not in regard to yourself, as his woman or the woman in his life, respect that, but what I say is challenge him on what he is doing in the community or for his community? Put your hand on your collective hip, look the Black man in his eye and say "stand your ass up and fight, stop marching in circles and lead us somewhere!"
If you beautiful Black sisters would say, "I know my man is not going to let nobody hold him back, because if you are going to protect me, what I need with you?"
Do you know what would happen?
Have you ever been to the club and a sister screaming on her man like, "I know you ain't going to let him talk to me like that!" No matter how big the man or the fight in him, if he is any kind of man, somebody is getting knocked out. That is what will happen, but in a meaningful, constructive sense. Force him to use the brain and body he has to get his people to a better standing. Whisper in his collective ear "win" and watch that Rocky music anthem light up in his eyes. But, if you keep mourning his death, justify his weakness and coddle his insecurities, then he will forever remain your baby… are we clear?
Boko Haram is using little black girls as human bombs. The press is calling them, "suicide bombers." They are not doing this of their own will or their own accord or based on their beliefs. It is murder. If they resist, they are tortured and killed. The same little girls the First Lady marched and tweeted about are now being strapped to explosives and blown to bits. Where is the outrage about this? Where is our outrage about this? Do you have children? Could you imagine your ten year old daughter being strapped with dynamite and then her being nothing but a mist? If that doesn't move you to tears or to anger or to action, then you are only human in appearance.
Black lives mattering is not limited to the United States. Globally, the treatment of Blacks is not on the up and up.
To the Black Muslim Brothers, I am calling all Black Muslim Brothers, Sunni, Shia, Nation of Islam, Moor or Five Percenters, your Nigerian daughters are being slaughtered in the name of Islam. When are we, as Muslims going to hold the International community accountable for their silence in the face of such horrors?
If Syrian is a tragedy and Palestine a tragedy, then Nigeria is the very face of evil. When are we going to stand up and call Boko Haram a coward, disgusting and a bitch for hiding behind children in the name of Islam?! When? Because if you don't, if you remain silent, then you are a coward and disgusting also. Straight like that. Black lives matter? Really? Show me. Save those babies if you don't there is nothing Black about you, but you are sick at heart!
Hailing from Newark, New Jersey, Kwame Teague is the award winning, critically acclaimed, and Essence #1 bestselling author of the street classic Dutch trilogy. His other novels include Above The Law, the Dynasty trilogy, ? (pronounced Que), The Adventures of Ghetto Sam and the Glory of My Demise and Thug Politics under the pseudonym Dutch. With a passion for writing, Kwame is hard at work on his next novel.
Posted in
blogging
|
Also tagged Black Brothers, black girls, Black Lives Matter, Black Muslim Brothers, Black Sisters, Boko Haram, Five Percenters, Human bombs, Islam, Kwame Teague, Manhood, Moor, Nation of Islam, Nigerian daughters, Shia, Suicide bombers, Sunni
Leave a comment
I'm not one to publicly disclose my personal associations. However, I thought it imperative to make an introduction prior to publishing this open letter. I have been in contact with Kwame for quite some time now and we have become close friends. I've been able to benefit from his brilliant mind and visionary concepts, especially when it comes to the urban literature industry. I have come to respect him a great deal. I truly believe and am in support with what he is presenting in his open letter. I hope you do too.
A Letter to the Industry by Kwame Teague
To my brother and sisters of Urban Lit,
I salute  you, I salute us. Here's to our tenacity, our drive, our passion, our hunger, our HUSTLE. Together we have taken this street lit to another level. In just over ten years, we've created a MULTI MILLION dollar industry… for everyone else, but ourselves.
Take it from someone who was here from the beginning, day one, one of the first born so to speak. Like Hip Hop started in the basement, we started in the trunk, car trunks, selling our joints hand to hand until we created a buzz, and this buzz blew! Before you knew it, everywhere you looked, someone was reading a street joint.
But then the majors heard about us, the big publishing houses, the MAINSTREAM, and they cut checks, big checks, six figure checks, and we thought we had it made, we thought we had arrived.
But there was a catch.
You see, the majors didn't step in because they were feelin' our vibe. They saw us as a THREAT. We were upstart independents, making the game bend for us. We had proved we didn't need them. We had our own publishers, our own distributors, our own blooming industry, and they said, "We have to stop this!"
It wasn't racism, it wasn't a conspiracy, it was just good ol' American business. Because those six figure checks weren't for book deals. No. They were buying our shelf space, our real estate! They signed the best sellers, took the space, then fell back. Genius. Now, of course, we didn't see it then, some of us still won't see it now, but just because we can't see the sun rise over China, doesn't mean it won't shine.
We got played.
But, the question is… Where do we go from here?
Now… this part of this letter isn't for my brothers or sisters of urban lit, it's for my brothers and sisters of like minds. The Gods and Goddesses who know how to create, and once awakened, we never sleep again. If this is above your head, I still love you, but run along, this is grown folk bizness.
Again, where do we go from here?
I don't have all the answers, but we do. We need to come together A.S.A.P., combine forces, let go of the petty jealousies and squabbles and figure out how to get the millions back that we created! Because if we don't, we're going to die a slow death by a thousand cuts or suffocate because our one market has become a gas chamber. We must come together. The milk industry did it. The movie industry did it. The mainstream publishers did it. Why can't we?
If you feel like I feel and think like I think, then hit me: Kwame J. Teague #0401897 P.O. Box 600 Nashville, NC 27856 or email me at dutchthegame @ gmail.com. Let's form a voltran and take back our millions!
I love y'all.
Peace.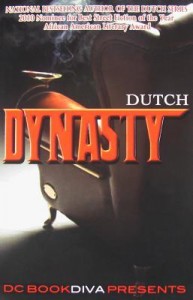 Paperback: 245 pages
Publisher: DC Bookdiva Publications
ISBN-10: 0578029464
ISBN-13: 978-0578029467
Price: $15.00
Purchase: DC BookDiva Publications | Amazon

Description
National Bestselling Author Dutch debut's "Dynasty", the first urban soap opera! The Bells and Simmons are family. The Bells, a crime family in New York, have the cocaine market on lock. The Simmons, hailing from the South, reign supreme in heroin. Talks of joining forces are suddenly stalled when family patriarch Guy Simmons is gunned down. Suspicions fly. Jealousy breeds. The body count rises. Guy Simmons has created a legacy he wants to pass on to his two sons, Kevin and Tyquan. However, his womanizing ways have spilled over and jeopardizes all he's worked for. The mothers of his sons hate each other. Like mother, like son. Guy s shooting has ignited a new brotherly beef; a beef that could have deadly repercussions, especially when you have a family where the enemy may lie within.
Review
This is the second book I've read by Dutch. I believe he is an excellent writer and storyteller.
Dynasty is rich with intrigue and drama, containing some interesting twists which will surprise you.
Dutch draws you in immediately from the start, and you won't want to put the book down. His characters are rich and vibrant, the story is detailed and believable. He is a gifted writer, who has an uncanny ability to teach as well as entertain you.
Dynasty is about two families, the Bells and the Simmons, but centers around the main protagonist, Guy Simmons. The surprises that are set off as a result of Guy's decisions will have you reeling.
All in all, Dynasty is a fabulous read. I highly recommend it and can't wait to read the sequel, Dynasty II.
Hailing from Newark, New Jersey, Dutch is the award winning, critically acclaimed, and Essence #1 bestselling author of the street classic Dutch trilogy. His other novels include The Adventures of Ghetto Sam and the Glory of My Demise and Thug Politics under the pseudonym Dutch. With a passion for writing, Dutch is hard at work on his next novel.
Free Updates

Sign up for updates and get the latest book reviews, articles, and news from OrdinaryServant.com. Just enter your email address below:

Follow

Recent Posts

Recent Comments

My Guest Posts

My Publishers

Categories

Archives

Previous Archives

Review Policy

Categories

Categories