Tag Archives:
Dutch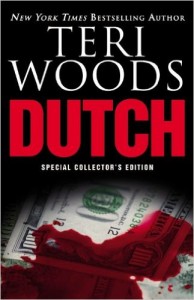 Paperback: 256 pages
Publisher: Grand Central Publishing
ISBN-10: 0446551538
ISBN-13: 978-0446551533
Price: $7.99
Purchase: Amazon
Description
It is the urban-lit classic that breaks all the rules. It introduces a player who will use any means necessary to dominate the streets-and beyond.
There isn't an angle he can't work or a woman he can't seduce. And it's taken Bernard James, Jr. aka Dutch, no time at all to turn an African drug lord's stolen heroin business into the East Coast's most feared drug empire. And there's no shortage of enemies vowing to take him down, including a vengeful Mafia heir, an ambitious DA and a conscience-stricken former friend. But none of his enemies can stop what they can't see. And Dutch has everyone right where he wants them in the end. With his life on the line, and the face of the enemy in everyone he sees, Dutch plays the game and scores a winning hand in the face of all that betrayed him. But, there is one woman Dutch just can't resist who will shake his ice-cold control to its core. And it will be the one betrayal that he never sees coming that will put more than he ever imagined at risk.
Review
Dutch by Kwame Teague is a street classic. The main protagonist, Bernard James, goes by the name of Dutch, moves up the ranks by first stealing cars with his crew. He gets caught and thrown in jail on his first major heist at the port, and swears to never return to prison again. He devises a plan with his crew to go after a major kingpin who everyone feared, that's until Dutch discovers his weak link and kills him.
After he kills him, he pays a visit to the Italian mafia, and presents them with a surprise. The leader is convinced Dutch is ruthless, and decides to reluctantly agree to his proposition of working in collaboration with him. It was then that Dutch becomes the most feared man on the streets. Unfortunately, this didn't last for long because many were not happy with the arrangement, and that's when things took a drastic turn for the worst. The next thing Dutch knew he was on trial for crimes he allegedly committed.
Kwame Teague is a creative genius and gifted story teller. This book read like a movie. To me, Dutch is the perfect gangster. All the characters were real, and the way the story was written kept you in suspense. The ending was shocking as it was explosive. 
If you want to get your first taste of urban/street literature, I highly recommend this book.
Hailing from Newark, New Jersey, Kwame Teague is the award winning, critically acclaimed, and Essence #1 bestselling author of the street classic Dutch trilogy. His other novels include Above The Law, the Dynasty trilogy, ? (pronounced Que), The Adventures of Ghetto Sam and the Glory of My Demise and Thug Politics under the pseudonym Dutch. With a passion for writing, Kwame is always hard at work on his next novel.