Tag Archives:
Pain
I know… it's been awhile.
So much has happened in the past twelve months between one thing or another. I have not been able to post much, and truthfully, I have not been up to it. But I wanted to update you… my dear subscribers.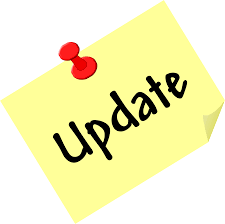 I have been reading when I can, but not regularly. Nor am I reviewing books. However, I have been vlogging intermittently. You can feel free to subscribe to my YouTube channel if you would like (please click here or you can  search for Pilar V. Arsenec to subscribe).
It's been over a year now that I have been struggling with my health which has unfortunately disrupted my life in more than one way. This, mixed with several other things, has adversely affected me. It has been the grace of God and the prayers of the saints that has kept me afloat.
I can honestly say these past two years have been one of the most difficult times of my life. I am getting hit on all sides. No exaggeration.
But through it ALL, the Lord is teaching me about Him, and my faith is slowly growing stronger.
These verses have become real to me,
"And he said unto me, My grace is sufficient for thee: for my strength is made perfect in weakness. Most gladly therefore will I rather glory in my infirmities, that the power of Christ may rest upon me. Therefore I take pleasure in infirmities, in reproaches, in necessities, in persecutions, in distresses for Christ's sake: for when I am weak, then am I strong." (2 Corinthians 12:9-10)
It has been a hard journey, but through the adversity, the Lord is revealing Himself to me in His Word. Not by any mystical experience, but just by the pure simplicity of the gospel.
As much as it has been an unpleasant time in my life, I do believe I would not have the understanding and discernment that I do now had I not gone through the furnace of affliction.
"Behold, I have refined thee, but not with silver; I have chosen thee in the furnace of affliction." (Isaiah 48:10)
Like the Apostle Paul, I am resigned to glory in tribulations also: knowing that tribulation worketh patience; and patience, experience; and experience, hope: and hope maketh not ashamed; because the love of God is shed abroad in our hearts by the Holy Ghost which is given unto us." (Romans 5:3-5)
So there you have it, my brothers and sisters in Christ. I would appreciate your prayers. I pray all is well with you and your loved ones. God bless you. 

Posted in

christianity, faith, Healing
Also tagged Blog, Blogger, Blogging, Furnace of Affliction, healing, Illness, Jesus Christ, Overcoming, Refiners Fire, Suffering, Update, Vlog, Vlogger, Vlogging
Leave a comment
Sometimes I think life is one big masquerade. Everyone is playing a different character and acting out their prospective roles. Some have mastered the art of disguise better than others.
Some people are good at projecting an image, by dressing a certain way, splashing on cologne, wearing designer sun glasses, and driving nice cars.
They look successful on the outside; flashing their pearly whites evidenced by their barrage of selfies on social media.
However, nothing can disguise a tormented soul, a troubled mind, a broken heart, or the scars of an abusive past. The perpetual pain they live with day after day, hoping, longing and praying for it to go away.
They don't want their secret being known. So they disguise their pain and shame for fear of being found out. They want to maintain their image by appearing to have it all together.
Those preserving their image, are the ones that are the loneliest and most isolated and disconnected because they avoid, hide, mask and disguise their pain, instead of facing it.
If they would risk being vulnerable, they would be surprised to see they are not alone, and that many walking around are in the same predicament.
Life has a way of bringing us to a point where the truth reveals itself, no matter how much you try to hide behind make up, jewelry, clothes or perfume.
You can only hide for so long, before the stench of what is shattered and broken inside manifests. It's best to address it and heal from that which is provoking you to adopt the art of disguise before it wreaks havoc upon your life.
Are you hiding behind a mask, or an image you want to portray to everyone around you? Are you playing a role, but hurting inside? Let's talk about it in the comment section below.
Posted in
blogging
Also tagged Acting, Brokenness, Disguise, healing, Hearts, Hiding, Hurting, Mask, Masquerade, Pretending, Shame
2 Comments
I've been quiet lately. I've been processing since my return from a conference and the aftermath of Hurricane Sandy.
I've been thinking the three C's: Christians, Conferences and Churches. I realize in all three, people hide behind a masks.
I remember learning the waltz once. I believe it was when I was attending acting school years ago. I didn't find it difficult to learn. 
The steps are repetitive and monotous, around and around you go… 
As with any dance, there must be proper form. The traditional waltz is both elegant and dull. 
Christians seem to like to masquerade and dance the waltz. We seem to like to hide and go around in circles. 
Much like the Israelites did in the desert, never entering in and reaching the promise land. 
I can just see God looking down and thinking, "There they go, masquerading and dancing the waltz again." 
I don't know Lord, I honestly don't know… but I agree, the waltz is whack and the whole masquerade thing is played out if you ask me. It's got no swagga, no flow or flava… 
We're just dancing in circles like a bunch of lost robots with plastered smiles on our faces… meanwhile we're dying inside. 
I don't know about you, but when I walk into a room full of Christians whether at a church or conference, it seems I can feel the weight of their pain and hurt behind their smiles. 
Everyone looks good on the outside; make-up's perfect, hair and nails did, matching Gucci bag and shoes, a fashionable hat even… ohhhh and that smile, that same smile I see time and time again… The smile with hurting eyes… 
Their smiles say one thing, while their eyes say another. Switching their gaze away quickly, lest anyone finds out. The truth.  
We are so afraid to be found out and exposed. So afraid to be seen for who and what we are. 
So we just carry on, dancing the waltz and hiding behind our masks… smiling whilst our hearts cry and souls die. 
All for the Masquerade. 
Why do you think people wear masks?