Category Archives:
Author Interviews
I first met with Faith months ago on Facebook. It was on King Publishing Group – The Buzz page. We connected instantly. Then I had the pleasure of meeting her in person at the Harlem Book Festival back in July. I have a great deal of respect and love for this talented author. While we were talking the other day, this interview happened. It's my pleasure to introduce to you, Faith.
1) Where did you grow up? How was your childhood?
I was born in Albany, NY and raised in Syracuse, NY and Louisville, KY. I had a great childhood. I did a MS Readathon commercial. We lived a nice middle class life. My father liked the finer things. My mother stayed at home and always put us first.
2) When you wrote your first book, did you find it hard?
Yes.  I didn't know first person from third. The editors chopped my book up. I had to change it to make it more urban. But I pulled it together.
3) Is that how you learned to get better, with an editor?
Yes, and I learned quick! When I wrote part two, I didn't have any rewrites.
4) How long did it take you to write your first book?
It didn't take that long, a few weeks. But I use to write in notebooks, so it took a while for me to type it up. I wrote Church Whore in two weeks.
I feel closest to God when I'm writing. I'm at peace when I'm writing because I know that's what I'm supposed to be doing.
Now I type on my laptop, but I still have about ten stories in notebooks. My first book was written in 2008. Shxt Happens was written in 2007.
5) So when did you decide you were a writer?
I've always written. I use to write letters for all of my friends in middle school. Break up letters, and love letters.
The first time my teacher noticed my writing was at the end of my eighth grade year and she said, "Had I known you could write, I would have gotten you published."
I just knew I loved it. My best friend Angie told me that writing was my calling. That was in 2006 before my son was killed.
6) Can I ask what happened?
He was run over by a school bus on Sept 28, 2006. He was 14. He was the second child I lost. I had a stillborn in 1999. I was seven and a half months. I named her little Faith.
7) So would you say this was the impetus which propelled you into writing full-time?
Yes, after Sean died I decided to take my writing more seriously. Because before then I would write movie scripts, but never stories.
8) How do your ideas come to you?
I never know what I'm going to write. I free style. Like with my first series all I knew was I wanted a woman who was strong and no nonsense. I knew I wanted her to have two best friends. That's all I knew and I just wrote.
The funny thing is one of characters became bi later in the book, but when I first described her, I said she seemed like she could be a lesbian, but I didn't even remember that.
My friend told me well that's how you described her. I talk about my characters like they are real and in the house with me.
9) What are some of you all-time favorite books and authors and why?
VC Andrews! I grew up reading all her books. That's what made me say I want to write. The Alchemist by Paulo Coelho.
This is how God works. Years ago, before I was signed the author, Carla Pennington put up a list for summer reading. Budussy by Eros was on the list. Once I read it, I was hooked. At that moment, he became my favorite author. And years later, not only is he my publisher and mentor, but he's one of my best friends.
10) What was your most favorite book to write?
Church Whore was my favorite book to write. It just flowed out of me.
11) Do you write every day?
No, I don't write everyday.
12) What do you believe made you a better writer?
Life experience. Listening to my spirit.
13) Are you working on anything new now?
Yes, Church Whore 3. Plus a few other jewels I've started on.
What is the most important thing to you? What inspires you? Pushes you to higher heights?
I want to grow as an author. My parents gave me the gift of words. Watching my father preach and stir up souls made me want to do that in my own way. They taught me the power of words. My kids push me to follow my dreams. I've made many sacrifices to do so.
My mother wrote poetry and played for our church, so words were always important. At the end of the day, I always have my words.
14) What advice would you give a new writer?
Stay true to yourself. Stay humble. This game changes people and most times not for the better.
Thank you so much, Faith. Wishing you the world of success and abundant blessings on your literary journey.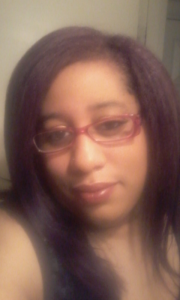 Faith Cheek Weathers was born on September 15, 1974 to Rev. & Mrs. Earl Cheek. Faith learned at an early age the importance of words. Faith used to write letters for friends in school and quickly made a name for herself as "The Letter Writer." Faith would write for fun as she obtained a Bachelors in Psychology. In 2014 she was signed to a publishing company. In September of 2014, she was signed to KPG. Under the direction of her mentor Eros, Faith started to build her catalog. One year later Faith has then ten releases under KPG with many more  to come. Faith resides in Greensboro, NC with her four remaining children. Faith has experienced many trials and tribulations including the death of two children, but she doesn't let anything stop her. Stat tuned to see what this preachers kid has up her sleeve. You can follow her on Facebook and Twitter.
A few months ago, I was hearing a buzz about June Miller's book, Color. Cut. Clarity. I honestly didn't know who he was and it was my first time hearing his name. So I went on a little mission and researched. Well, I was able to see his work, but I only came across one interview with the lovely Kisha Green. Since he lived in New York City, I decided to hit him up and ask him if he would be willing to meet with me in person for a live interview. To my surprise, he graciously accepted. I was fortunate enough to get to know the man behind the pen. He is a talented, perceptive, intelligent, and wise man who I am grateful to now call my friend. Without further ado, here is my interview with Brooklyn June.
1) What part of Brooklyn did you grow up?
I was raised in Bed-Stuy and Fort Greene.
2) What did you aspire to be as a child?
As a child I always wanted to be a doctor. I remember my mother giving me a medical book for Christmas too.
3) I read you loved writing since public school? Was there a particular teacher that motivated you?
When I was in public school, I was lucky enough to be in gifted classes and in the 5th and 6th Grade my teacher, Mrs. Ronni Freed took a big interest in my intelligence and ability to write creatively. She was the reason I became valedictorian of my graduating class.
4) Did anyone else in your family write?
No, no one else in my family writes. I believe my ability comes naturally.
5) What are some of your favorite books and authors and why?
My favorite book is Black Boy by Richard Wright. This was my first grown up read and I escaped into a world of reading that further sparked my love for the written word. Before then I read a Judy Blume book, Are you there God, it's me Margaret. It was my sister's book but I loved reading so I devoured all her girly books like Nancy Drew mysteries. Then I read a book by Claude Brown that changed the way I looked at writing, Manchild in the Promised Land. That book took me somewhere dark I've never been but would soon find about in my later years.
6) Was there a particular book that changed your life?
Black Boy, it awakened me. I needed to know what my ancestors went through as a people and my journey to learn my history begun.
7) Do you write full-time or part-time?
I currently write full-time.
8) How did you perfect your craft as a writer?
I have to say that I'm not sure. I've never read a book on writing and have no formidable background. I listen to those readers who support me and try to give great, original stories.
9) Do you have anyone you look up to or influenced you?
The person who influenced me to write was my sons' mother. She read a journal I was keeping and told me I should turn it into a story. She read urban books at the time.
10) Do you have a writing routine or ritual?
I don't have a routine per se, but my best time to write is in the wee hours of the night when there is nothing but me and the characters talking.
11) Do you write every day?
Every single day.
12) What do you want your readers to get from the books you write?
My first book, This Game Has No Loyalty, I wanted to tell an authentic story of the pitfalls young people face when making choices due to the circumstances of your environment. After that series, I wanted to give readers great stories that would entertain but also leave them scratching their heads at the end.
13) How many books do you have published?
I have over fifteen books published.
14) Usually how long does it take you to write a book?
For a full length novel, it will take me a month and a half to two months. For 35,000 words, that's within a month.
15) Do you use an outline or freestyle?
Long hand or typing? I honestly don't write outlines. I have a concept and the characters in my mind and I just start typing and let the characters tell the story.
16) What was your most favorite and least favorite book to write and why?
My favorite to write was Victimized-Buchanan's Secret. It showed my true ability to write outside of what everyone else does. I don't have a least favorite because I love all my stories, if they sell or not.
17) How do the stories or characters come to you?
Some of the stories pop into my head from something I've been through or seen, other times I sit down and try to think of something original but not too far fetched and develop it into my own.
18) What was the best experience you ever had as an author?
My best experience was being summoned by a woman who had heard about me and was suddenly intrigued by my work.
19) What lured you to the dangerous life of the streets?
I wasn't lured, I chose my life. I wanted fast money and was fearless when I was younger.
20) What was the greatest lesson you learned in that life?
The Game Has NO Loyalty.
21) Did something happen that propelled you out of the game?
The birth of my daughter made me realize that I no longer had to live a selfish life, I had someone to live for.
22) I read that you were enrolled in college, what was your major?
Ha. I graduated from New York City Technical College and my major was Microcomputer Business Systems (whatever the hell that was).
23) Was your first novel This Game Has No Loyalty based on your life?
Loosely.
24) When did you branch out and start Four Shadough Publishing?
I was laid off and decided to start my company.
25) How were you discovered by Ashley and JaQuavis?
K'wan put in a word for me and at the Harlem Book Fair, Treasure Blue introduced me to JaQuavis. I received a call from him some months later and the rest is history.
26) Do you consider yourself an urban writer or something else?
I would say urban because my stories are set in urban environments, but I offer more than an urban experience.
27) What would you tell the youth of today?
If they would listen, get an education to secure a career and change the stigma and deadly cycle we all get caught up in. I would also tell them to learn THEIR history so they can understand society a little better, when armed with knowledge, you have the upper hand.
28) What projects are you currently working on?
Three projects, Improper Love 2, Sheba and Reno 2, Muffin's Story and hopefully a part two to Color Cut Clarity.
29) Is there a dream you want to fulfill?
I'm living my dream.
30) Last, but not least, what is the best advice you would give to someone who is just starting out as a writer?
Learn the business end of the industry so you will not fall victim to the system.
Thank you for a wonderful interview, Brooklyn June.
June Miller is the published author of, This Game Has No Loyalty, an urban street fiction novel depicting real life on the streets and the love relationships within those parameters.
His love of writing was first discovered in public school where he dazzled teachers with his creative short stories and intriguing poems. His writing was officially acknowledged locally when one of his stories was featured in his class yearbook.
As June reached his teenage years, he abandoned his love of writing for the dangerous life on the streets of Brooklyn. Although he was educated, the excitement of the street life interested him and he quickly took part in petty crimes, which soon elevated into the introduction to the infamous drug trade where he became a major distributor of illegal drugs out of state. During his illicit activities he was apprehended and convicted then later incarcerated. Once released on parole, he reclaimed his spot in the drug trade and continued trafficking illegal drugs, the threat of violating parole a fleeting thought. His youth and inexperience in life fueled his desire for illegal tender without the thought or regret of contributing to the destruction of his community.
As time passed all of his relationships, social, personal and romantic, became strained due to the nature of his business. His life lacked stability despite the illusion of financial comfort. He was responsible for himself so there was never any balance in his life until the birth of his first daughter, who changed the way he viewed life…her life. June decided to make changes in his life and immediately enrolled into college where he rediscovered his love of writing, showcasing his literary abilities that were recognized by his English professors.
While pursuing his degree, tragedy struck and one of his closest friends was brutally murdered. Overcome by anger and revenge he channeled his emotions into something that came to him naturally, he wrote the story. It didn't heal the wound to his heart but was therapeutic in helping him express feelings no one knew about. The story was buried along with his feelings for 10 years until one day he came across it after coming from a funeral for yet another fallen youth to the same game he had given up. At that moment he decided to write a story, a true to life account of what happens in the streets with hopes of reaching the youth by delivering vivid accounts of the pitfalls of the street life that is not taught to them and at the same time, promote literacy in these communities because it's the gateway to learning and sparking mental creativity.
June began penning his novel This Game Has No Loyalty and incorporated his own experiences into his writing to produce the "realness" his story needed to capture his audience.
June is also the author of This Game Has No Loyalty II – Hustle for Life and This Game Has No Loyalty III – Love is Pain published by FourShadough Publishing, a book publishing company that is rooted in the promotion of literacy in urban neighborhoods here and abroad.
You can follow Brooklyn June Miller on Facebook, Twitter and Instagram.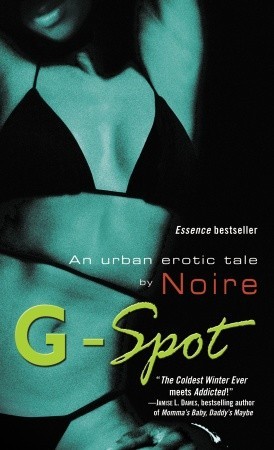 I read and reviewed G-Spot by Noire a few months ago, and absolutely loved it. You can view my video review here. I was so intrigued by the story, that I reached out to Noire and asked her if she would be willing to do an interview. She graciously accepted. I think you will find her interview an absolute delight, and if you loved her before, I promise you, you will love her even more. I do. I have a great deal of respect and admiration for her as a woman and as an artist. She is someone who has overcome so much adversity in her life. She is an inspiration to me. It is with great pleasure that I introduce to you, Noire.
1) Who is Noire?
I'm actually a very complex and reserved person, so it's hard for people to pin me down. I'm a free spirit, a practical joker, a mother, a sister, a friend, a creative thinker, a writer, and an entrepreneur.
2) How was your childhood?
It definitely wasn't the best. My mother had a lot of substance abuse issues, so as kids we were exposed to a lot of drama. That's why my stories read like you're watching a graphic movie. I grew up around drugs and crime, and when I was young I looked up to pretty girls who were getting caught up in that lifestyle. I write about what I've actually seen, and in some cases, I write about what I've experienced in my own life. I give a lot of thanks to my aunts because they loved us enough to step in and rescue us from my mother. They placed us in a more positive environment.
3) You are hailed as the Queen of Urban Erotica, when did you know you wanted to write and write Erotica
I started writing when I was a little girl, probably about six or seven, but I hid my stories because I was scared all the time. As I got older and matured, my writing matured too. When I was fourteen, my next-door neighbor bought me a five-subject notebook for school, and I filled it up by writing fantasies and mysteries. I also wrote a few comedies so I could make myself laugh. I think those early attempts at urban comedy shine through in my Sexy Little Liar series with the Misadventures of Mink LaRue.
4) Was there anyone in your life who encouraged you to write?
There was one time that my aunt found something that I had written and hidden in the back of a drawer. She read it with her mouth hanging open. I thought she was going to chastise me because of the sexual content, but she loved it and said she couldn't believe I had such creative pen skills. It was a short story that I had written just for myself as usual, but my aunt is a writer too and she convinced me that the rest of the world needed to read my stories. Her encouragement was life-changing for me.
5) When did you decide to pen your first book? How long did it take?
It didn't take that long because I didn't know I was writing a book. I was just telling yet another creative story and letting it unfold in it's own way and it's own time, so there was no structure and no pressure. It was all original, and all at my own pace.
6) What do you believe shaped you as a writer?
It had to be studying people and their conversations that shaped me. I watched and listened to everything, even when it got me in trouble. I was that kid that got smacked for having my eyes in grown folk's mouth or for listening to grown folk's conversations. And I read everything I could get my hands on too, including the newspaper.
7) How do your ideas come to you?
My ideas come from the life I've lived and the environments I've been exposed to, the people I've known, and the situations I've witnessed. I went from admiring the so-called chickenheads, thots, and trap queens, to mentoring and counseling them and showing them that they have options and alternatives in life. My stories are basically big blinking warning signs. They're cautionary tales about the pitfalls of the streets, and they lay out in black and white what can happen when you play dangerous games in this world.
8) Do you have a favorite place or space to write?
Yep! In my bed!
9) What is your creative process?
My process is internal. When I hear a character talking, I listen.
10) Do you have a writing ritual, routine or practice?
I do my best writing at night. I work all day and I stay up late writing. I don't have any particular routine because characters are always in my head. I always hear them. It's just a matter of finding the time to get what they're saying down on paper.
11) What does your typical day look like?
I think my day looks like most people's day. I have a job, so I work and put in my eight hours, and when I get off I take care of bizz on the home-front. I write at night for relaxation and because creating believable characters comes easy to me. I'm no longer a neglected or abused child, but even after all these years writing is like therapy to me.
12) Were you always a reader?
I've always read whenever I could get my hands on something. My mother, as deep as she was in her addiction, she had a love for books too, and that was one of the good things that she passed on to me. When I was growing up reading was my only escape from my reality. My mother actually eased up and let me be when she saw me reading. Maybe she respected the connection I had with words, who knows. But I used to steal magazines off the table in doctor's offices and read other people's newspapers when they left them on the train. I mean I just I ate up anything that had words printed on it. Words were sexy and attractive to my eyes.
13) What are some of your favorite books and authors?
There are just too many to name. But I like literary fiction, mysteries, and the classics best of all.
14) Do you listen to music when you write? What type of music do you listen to?
I love all music, so I switch things up depending on how I'm feeling and what I'm writing at the time. I listen to R&B, rap, house, old skool, and even classical music.
15) Have you ever struggled with fear, insecurity or rejection as a writer? If so, how did you deal with it?
I believe every writer goes through something, especially if they're successful and good at what they do. I struggled a lot early on because I was sneaking and writing and hiding everything I wrote. I never expected anybody to like my stories and I didn't know there were readers who were into what I was into. I was shocked when G-Spot: An Urban Erotic Tale was published and readers absolutely loved it. There was nothing on the shelves like G-Spot back in 2005 when it was published. G-Spot became an instant classic, and although you can find a lot of knock-off copycat stories based on G and Juicy today, back then they were original and unique characters and nobody had ever written a story anything like it before.
16) What gets you through hard times? How do you overcome adversity?
Prayer and laughter! I pray a lot and I laugh a lot. I don't take myself too seriously, so I definitely don't focus on adversity. I believe in the power of the universe. I try to treat people the right way and I surround myself with positive people who are going in my direction. Everybody else gets a smile and a wave as I pass them by.
17) Was there one thing that changed the course of your life?
Yep. Being rescued from my mother and taken in by my aunts. Those women didn't just change my life, they saved it.
18) If you could go back in time, what would you do differently?
Too many things to list! But then again, maybe nothing. I like myself and I'm cool with where I am in this life. All of my mistakes have become life experiences, and I value each and every one of them.
19) Did you ever imagine becoming as successful as you are?
No, because I never set out to share my writing with the world. But I actually don't think my literary successes are my greatest accomplishments. I think the powerful relationships that I build with other women, and the mentoring I do to help children and teenagers are more important than anything else. The writing accolades I get are fun, but it's the real life work that I do face-to-face from my heart that means the most to me.
20) What do you want readers to take away from your books?
I've been crowned the QUEEN of Urban Erotica and the word QUEEN stands for Quality Urban Erotica Every Novel. When a reader closes one of my books I want them to feel like they've been on a helluva ride. I want them to recognize the quality writing, the detailed plots, the 3D characters, and the human emotions that my pen game invokes. My motto is #DemandQuality and I want my readers to value what I give them because I don't short change or cheat them out of a dime. I give them their money's worth. Because that's what literary Queens do.
21) What inspires or motivates you?
I'm inspired by life itself because I know how short it is. I'm happy and I'm inspired by love. By children! By laughter! And definitely by sex!
22) What is your vision or dream?
My dream is to see young people, especially young ladies, embrace their power and strive for what they want in this world. I envision a world where my child can dare to dream and to create her own prosperity and happiness, regardless of what it is.
23) Do you have any hobbies?
 Most people don't know I'm a belly dancer. I love moving my body and I find my hips and abs very sensual. Of course my abs ain't what they used to be, but I can still wind it up!
24) What do you believe constitutes good writing? How does one perfect their craft?
I think good writing is careful writing. You perfect it by understanding the written language, developing your skills, studying the craft, understanding the concepts of literature, and being able to lay out a plot in a rational and believable manner. In short, you write with skill, but you write from your gut.
25) If you could change one thing in this pen game, what would it be?
I'm usually not one to put restrictions on people, but the pen game has become so polluted with trash that it's hard to sort through the garbage heaps and find good writing these days. I think books should have to be sold without a cover. So many gullible people get caught up by the pretty images that it's almost embarrassing. I've been presented with books that have the hottest artwork ever on the covers. I mean, sexy chicks, urban scenery, slick fonts, bold colors, the whole nine.
And then I open them up and start reading and I can't believe my damn eyes. A misspelling every other word, a plot that makes no damn sense, or something that has already been written thirty other times in a hundred other books. Or, characters who all sound and act alike, and no real story being told at all. Just a bunch of drawn-out scenes with nothing happening. I think we should rip all the glamorous covers off and leave just the title and the author's name. Let the book stand on that!
26) What do you like most about writing and what do you like least?
Most? I like plotting. I have a good feel for it. I like constructing plot twists that look like pretzels. Least? Editing!
27) Do your life experiences play into what you write about in your books?
They sure do. I write about things I've seen, things I've heard, and whether good and bad, I also write about things that I've experienced.
28) How did your awesome book, "G-Spot" come about?
 I grew up around a few girls just like Juicy and I decided I wanted to tell their stories. I started writing G-Spot after I witnessed something foul going down with a young girl who was close to me. I tried to school her, but at the time she just couldn't hear me. So I wrote her story and let her read it. It opened her eyes and blew her mind. I'm happy to say that she's a college graduate and an entrepreneur today.
 29) What's next? Any new projects on the horizon?
Yes! I'm working on a hot project with artist Reem Raw and I'm loving the way our ink blends and our words flow together. It's a serial street novel called EMPIRE STATE OF MINEZ and it has one of the slickest and most elaborate plot twists that I've ever written. It's part street banga and part urban love story. I can guarantee that you'll love it.
30) Lastly, what advice can you share from your own personal experiences to a novice writer?
My advice to young writers is to figure out why you're in the game. If you're only in the game for the quick money, and you're kicking out shitty book after shitty little book with real pretty covers, then enjoy it while you can because it's not gonna last forever. You can only fool people until they get up on you. Eventually your disrespect for the craft of writing will turn readers off and they'll stop going in their pockets to throw good money away on your bad shit.
But if you're writing books because you love this profession and telling stories is your passion, then keep right on doing what you're doing, even if nobody buys a single one of your books. All words motivated by passion are good words, and your voice deserves to be heard!
Thank you so much, Noire.
NOIRE is editor-in-chief of NoireMagazine.com, the Queen of Urban Erotica, the #1 Essence® bestselling author of Unzipped, Hittin' the Bricks, G-Spot, Candy Licker, Thug-A-Licious, Baby Brother (with 50 Cent), Thong on Fire, Hood, novellas in Lifestyles of the Rich and Shameless and Maneater, and the editor of a collection of urban erotic quickies, From the Streets to the Sheets. She is also the author of the first urban erotic serial novel, G-Spot 2: The Seven Deadly Sins. Visit Noire online at AskNoire.com, or follow her on Facebook and Twitter.
What else can I say about this brilliant author? Besides the fact, that he's absolutely gifted and a gem of a person. Someone I'm grateful to know. Someone who is real, deep, spiritual, and intellectual. Someone who God has blessed with so much talent and creativity, that he touches people's lives. It is with great pleasure that I introduce to you, Al-Saadiq Banks.
1) Did you always know you were a writer?
No, I never knew I was a writer. Never even considered it. Never dreamed of being one or even wanted to be one. Never crossed my mind.
2) What type of books do you like to read?
I like to read self-help books, spiritually motivated books, and books on conspiracy theory.
3) Do you have some favorite authors or books?
No, I don't have a favorite author. I really just freestyle when it comes to my reading selection. I love the Celestine Prophecy, The Secret, and all of Robert Greene's books. I have a very militant mindset, so I enjoy all of the books on the Art of War.
4) When did you first decide to write a book?
I considered writing for the first time in 2002.
5) Do you use an outline?
I don't use an outline until I'm trying to close the story out. I want to be sure that I didn't forget any of the key points that I want to include. The hardest part for me is closing out. I can go on and on and on. LOL.
6) What is your writing process? Do you have a writing ritual or routine?
No ritual, I just write whenever I can and anywhere I can get it in.
7) What does your typical day look like?
I spend most of my day on the computer researching the business side of publishing and I slide some writing time in between that. I used to write all day 16-17 hours a day, but once I learned the business side of it, I write less. You can write all the books in the world, but if you don't understand the business, the books will never reach the masses. You must understand the business.
8) Out of all the books you have written, which was your favorite to write?
Basically all my books are special to me because they all were written during different time periods in my life and each one means and represents something different to me. I do have a three top ones though, Caught 'em Slippin', Block Party 3 and Strapped, in that order.
9) How do you come up with the ideas for your books? Is it based on your life?
They are not necessarily based on my life, but things I have seen in my life.
10) How long does it take for you to write a book?
I never put a time limit on a book. I just let it flow. My earlier books only took a month and a half, but lately, it's nine months at least.
11) What do you want your readers to take from your books?
I want my readers to take a look into the lives of some of the most vicious individuals in the world and through my books, I want them to understand what motivates certain individuals. A lot of us are so quick to judge, but never having been in the shoes of the people that we judge. Most of the time, it's all about cause and effect and we can never say what we will or won't do in life if we have never been forced to make certain decisions. To see my readers cheer for the bad guy makes me realize they must have felt his pain in life.
12) What is your dream now?
I don't really dream, I just make things happen. My next move is film.
13) Thinking back on your life, what would you have done differently?
For the most part, nothing at all. Everything I have been through in life made me who I am and also gave me the information to write over a dozen books so far.
14) When did you decide to start True 2 Life Productions and why?
After the first book was written. There was no other way. I couldn't even imagine signing my book over to another publisher and wait for a royalty. I'm wired differently than most.
15) What brings you the most satisfaction in life?
It's the little things that mean the most to me. Big things are nice, but I don't need big things. I'm quite easy to please.
16) You just released your new book Outlaw Chick, how did the idea to write this story come about?
Riding in my truck one day, and listening to the words of Jay-Z and Beyonce's song, and the whole book presented itself in my mind.
17) How did you perfect your craft as a writer?
I wouldn't say it's perfected, but I will say I work on it every day. I write something every day and I read every day. I also study the dictionary. Plus before books, as a child, I was an art major, so I'm quite visual. That helps me tremendously because it helps me to paint the perfect picture.
18) What do you believe constitutes good writing?
Good writing to me, is when the reader feels like they're watching a movie. They finish reading the book and feel like they actually know the characters. It's all about character development. If a reader reads 300 pages of your book and doesn't remember your character's names, the character development was weak and you haven't done your job as a writer.
19) Are you currently working on any new projects?
I just finished up the fifth part to my Block Party series due to release in the Fall of this year.
20) Lastly, what advice would you give someone coming up in this game?
The advice that I would give a writer is read just as much as you write. You will thank me later! LOL.
Thank you so much for a fantastic interview, Al-Saadiq Banks.
Al- Saadiq Banks made his entrance into the literary world in 2002. Al-Saadiq Banks and his brother Naim Banks formed a publishing house under the imprint of True 2 Life Publications, using their first title No Exit as a launching pad to knock the doors of the genre off the hinges, selling approximately 90,000 books the first year.
Al-Saadiq Banks is widely respected by his readership base and colleagues in the business for penning True 2 Life, hard core, raw and uncut, crime novels, which all take place in the city of Newark, New Jersey throughout a variety of eras, dating back from the 80's and 90's to the current day. He's appreciated for his story-telling ability and the in-depth development of his characters which leaves readers feeling as if these are real life characters that they've known all of their lives. Al-Saadiq Banks and True 2 Life Publications has just recently taken a leap into the world of comics, wherein they just adapted Block Party into a comic book. Their mission is to transform all of their titles into comic books and graphic novels. The future of Al-Saadiq Banks and True 2 Life Publications will be the conversion of the graphic novels into animated comic series and the independent film "Block Party". You can find him on Facebook, Twitter and Instagram.
I'm excited to interview the multi-talented Silk White. He is an author, actor, and film director extraordinaire. We connected on Facebook, and then I started watching his web series called "The Hand That I Was Dealt" and got hooked. I fell in love with his writing and characters. He plays a smooth operating drug dealer named Zoe, who cheats on his wife. Author Silk White is one cool, laid back, and talented dude.
1) What was it like growing up in Harlem?
Growing up in Harlem was fun, it made me have to grow up fast, but that's where I learned how to be a man.
2) Were you creative as a child?
I wasn't too creative as a child. I just enjoyed the regular things that kids enjoy. I was a good kid.
3) What made you start writing?
I started writing because I was doing a lot of reading and found an interest in it. I thought I could be great at it and found a love in it. I love to create a good story that everyone loves.
4) Do you have a favorite author and book?
Yes, my favorite author is K'wan and my favorite book by him is called Street Dreams, that's the book that got me wanting to start writing from the beginning.
5) When did you start getting interested in film and acting?
I started getting interested in film and acting when I saw how people loved the characters in my book and I wanted to see if I could bring those characters to life on the screen. I love a challenge.
6) Do you like to act more than write?
Acting and writing are two things that I love to do. I am currently working on my acting and trying to improve
7) Which book did you enjoy writing the most?
I enjoyed writing my new book Business Is Business the most, that story just somehow came to life in my head.
8) What is your philosophy on life?
My philosophy on life is to just make the best of it and continue to try and get better and better each and every day.
9) How do you overcome obstacles?
I overcome obstacles by dealing with them. There will be obstacles in everything you do, there is no getting around it.
10) What means the most to you?
Just being creative and putting out good material means the most to me.
11) Who has been your greatest influence in life?
I think I would have to say that I have been the greatest influence on my life. I've been through a lot and have seen a lot, but still stay motivated to be great.
12) How do the ideas come for your books and film?
Lol! I don't know, the ideas just come to me, it's hard to explain. It's kind of weird.
13) When did you decide to start Good2Go?
I decided to start Good2Go in 2007. I only started the company at first because nobody else would sign me lol, well I guess I showed them.
14) Do you enjoy the business end of publishing?
Yes, I do enjoy the business end of publishing. I've definitely learned a lot, but now nothing surprises me in this business anymore.
15) You have done a couple of films, "No Way Out" and "Black Barbie". You also have an excellent web series out called "The Hand I Was Dealt". Where did the inspiration for them come about?
The inspiration for the movies and books come from just wanting to give the viewers a great story. And with each project, I continue to get better and better.
16) How do you balance writing, publishing, filmmaking and acting?
Lol, it gets pretty difficult when it comes to balancing all these different things, but I just do my best to make time for those things. When it's all said and done, I want to be great. So in order to be great, I have to put in the work.
17) Where do you see yourself in ten years? What other goals do you want to achieve?
In ten years, I see myself owning several other businesses…having a show on cable television, having one of my books turned into a motion picture, and living in Los Angeles somewhere.
18) What other projects are you currently working on?
I'm currently writing "The Hand I Was Dealt" Season 2. I'm also working on a few other things that I'm not allowed to discuss right now, but just know I'm definitely working.
19) What helped you hone your skills as a writer, actor, etc…
Me just wanting to be good at those things helped me hone my skills, and I did a lot of studying. As far as acting goes, I continue to work on the craft until it's mastered.
20) Lastly, what advice would you give a novice writer or filmmaker? What are the things you have learned that you can pass on to someone coming up?
What I can pass on to someone on the come up is don't let anyone tell you what you can't do. Be ready to work hard for what you want and never give up. Also, don't just jump into something, do your homework and research first.
Thank you so much, Author Silk White.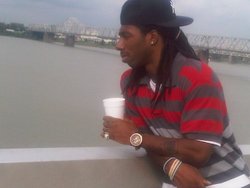 A native of Harlem, New York, Silk White began his writing career in 2006.
He is a best selling author of Urban Fiction Novels & Co-Owner of good2go publishing/good2go films. Silk also produces movies and has "No Way Out" and "Black Barbie" as film credits to his name.
In his spare time, Silk loves to write and act. He is currently producing a new movie and is hard at work on his next novel. You can find him on Facebook, Twitter, and Instagram.
I have been following Antoine 'Inch' Thomas for quite some time now and I think he is an exceptional man. I had the pleasure of meeting him for the first time last month. It was a real treat, because I got to spend time with him and the rest of the 848 Web Series team. Inch is one of the most down to earth and humblest men I know. Besides being incredibly talented as a writer, actor and filmmaker. If you haven't read any his books, or watched the 848 Web Series, I highly recommend it.
1) Where did you grow up? How was your childhood?
I grew up in the Northeast Bronx, New York City, a housing development called Edenwald Houses. My childhood was fair…my mother was a single mom raising six children on her own. My older siblings were dipping and dabbing in drugs. Mom was on welfare, no real male role model around…just my mother, mostly.
2) What was your dream or aspiration?
My dream was always to own my own business. Nothing in particular..a store perhaps, but something that I could call my own and run it how I wanted to run it.
3) Who did you look up to or admire? Who was your greatest influence?
I had no one that I wanted to be like except the neighborhood drug dealer. There were a few, but one or two stood out to me for various reasons. For those reasons, primarily materialistic reasons, and me growing up poor, I wanted what they had. I wanted to be them.
4) What has gotten you through hard times in life?
My faith in the almighty Creator has gotten me through the times when most people were expected to crack or break. I am a practicing Muslim and I have been so for 23 years. Islam the religion, is perfect. People ruin it!
5) What kind of music do you like or listen to?
I listen to hip hop and R&B music.
6) What is your favorite movie and why?
One of my favorite movies of all time has to be "Scarface". The story of a Cuban immigrant who made something out of nothing. According to him, all he had was his balls (courage) and his word (honor). Sometimes that's all that we need.
7) Who are your favorite authors and books?
My favorite authors are different from my favorite books because an author can write an awesome story, but once you get big headed and appear as if your shit doesn't stink, Fuck You! But a few of my favorite stories are: The Coldest Winter Ever, True To The Game, Dutch, B More Careful, Block Party, Do or Die, Standing At The Scratch Line (My all time favorite), Gangsta, Kiss The Girls, and Flower's Bed.
Some of my favorite authors are: Treasure Blue, Al-Saadiq Banks, James Patterson, John Grisham, Thomas Long, T. Benson Glover, and Michael Whitby.
8) Tell us a little bit about the books you've written? How did you come up with the ideas for them?
No Regrets, the first book that I've ever written was inspired by my own childhood. Flower's Bed, the novel that set off my company is a story about a young lady and domestic molestation. I wrote that book to grab the attention of the readers. Unwilling To Suffer is a hood love story inspired by a personal experience and That Gangsta Shit, an anthology was created to introduce my authors on a level smaller than debuting a full length novel.
9) How long does it take you to write a book?
I wrote my first book in eight days, it's first draft. Flower's Bed took me three weeks. Black Rose's took sixteen days and Unwilling To Suffer took me six months to complete.
10) What are some of the things you learned from writing books?
From writing stories, I've learned how to read and write better, I've enhanced my vocabulary and I've also learned how to improve on story line.
11) What inspires or motivates you?
My will to succeed and win motivates me to reach for the stars. I feel like I have so much potential that I almost wasted running around in those streets that now I try to be an example for the ones headed down that same route.
12) What would you do differently if you had a second chance?
If I had a second chance, I wouldn't do anything different because everything today for me is the way it is because life was the way that it was.
13) How did you come up with the concept for the 848 web series?
I am a huge fan of "The Wire". I enjoy the tv show "Power". I was intrigued by how so many people were so excited about, the following week's episode of "Empire". I absolutely admired the show, "Money & Violence". So I grouped all of those elements together along with incorporating my preparation for writing a novel and boom, 848 was born. I always say, nothing too ratchet, something easy on the tongue, something familiar, easy to remember and something unordinary.
14) What do you want people to take from your books and 848?
I want people to know that the man behind my books and 848 had one time given up on society and life. There was a time when I thought that I would never be shit, so why even try. And here I am today, with maybe not much financially but I am so happy that I made it this far and how other people can see me as a source of encouragement. Hope, for lack of a better term.
15) Do you enjoy acting or writing more?
I enjoy acting and writing equally. I really enjoy coming up with the ideas of how a scene should be played out, camera angles etc.
16) What are you most grateful for?
I am most grateful for a loving family. I love my children with all of my dear heart.
17) Where do you see yourself five or ten years from now?
In five or ten years, with enough hard work, determination, sacrifice and consistency, I see myself on the big screen.
18) What advice would you give the youth today?
To the youth of 2015, although it may sound cliché, never give up. Never give up hope because God is real. We cannot enjoy the rainbow without first enduring the storm. We must experience hardship in order to truly appreciate success.
19) Are you currently working on a new book or project?
Right now, I am still in the production stages of rounding out the end of Season 1 of 848.
20) Lastly, what advice would you give a novice writer?
When it comes to being an author, the READERS, MAKE you, or they break you, figuratively, of course. NEVER, release material that you aren't 100 with, from its title, the cover, down to every page, every chapter, every paragraph & every sentence. Begin EVERY story with some action, or over the top drama. Be descriptive in your sex scenes, & graphic when there's action or violence. Exaggerate, but make everything believable & imaginable. Be unpredictable with your story & lead folks to believe one thing, then give them something they wouldn't expect. Make your readers sympathize with your characters, show compassion… many will empathize automatically with them (when one actually went through it as well). Make them connect with your character, the best way that you can, then bring your character to a low point. Once you're there, your readers will begin to have hope of a rise. Once YOU feel that way, drop your character into some deeper shit, where the only way out, IS, up…then you give him or her a triumphant rise.
Give your character issues (health, education, family, financial & morals), within the story itself. Make folks LOVE your character and write your narration, and most of your dialogue in correct English. Proper English. Everyone speaks different, but we understand what we read, and interpret it, the way that we talk. So a country nigga and a bitch from Boston can read the same story, & identify exactly the same understanding as the writer, from their experiences, but will actually be hearing it, in their own lingo.
Most importantly, appear to be tangible. Many authors are arrogant and seem surreal so readers look at them as fake & don't want anything personally to do with them. That creates a barrier, a gap, or a form of distance, between reader & writer, yet the idea is to be on one accord, so the overall understanding of a story and the author behind it, is fundamental and very simple to connect. Be as friendly & sociable, literary wise, as possible. You never know what a simple smile, a wave, handshake or response to an email or inbox, can accomplish.
Be available & WILLING, to do signings. Every signing may not be advantageous, financially, but it can be filed as a learning experience, it can be deemed a rehearsal for future events, and it's also a form of promotion. Folks may not have the money at that time but they'll remember your presence and when they return and you aren't there, they'll purchase your material because you were kind. Be open minded and patient. Stay hopeful. Believe in yourself and your work. Forget anything negative that anyone has to say, be thankful for the compliments you receive, and be appreciative for any constructive criticism. Without it, we'll never know where to improve!
Wow! What an incredible and generous interview. Thank you so much, Antoine 'Inch' Thomas.
Antoine 'Inch' Thomas was born and raised in the Bronx. He's talented, impulsive, and a passionate writer who thrives on being creative. You can fallow him on Facebook, Twitter and Instagram.
It began several months ago, when I wrote a letter to Dutch telling him how much I enjoyed reading his book, Above The Law.  Little did I know it would blossom into a beautiful friendship. I have a deep respect and admiration for him. Not only is he a phenomenal writer, he is a genius and wonderful person. I am blessed to know him and call him friend. It is with great pleasure to introduce to you, Kwame Teague, aka Dutch.
1. Where did you grow up? How was your childhood?
I was born and raised in Newark, New Jersey. Normal ghetto story, grew up too fast. DJ'd, stole cars and sold drugs. Cliché.
2. What is the most memorable event you experienced as a child?
When I was three, I ditched my babysitter and went to the store. Everybody thought I got abducted. I came back and got my ass whooped.
3. What was your dream?
To be Scarface (lol). Who else? I also wanted to go into politics and be president.
4. Do you remember a teacher encouraging you in school?
Yep. My third grade teacher, Ms. McGeorge. She's the one who said I'd be president (she may've told us all this).
5. Who had the greatest influence on you growing up?
My Uncle Hakim (God bless the dead). He was cool and didn't take no shit. He spoke six languages and when he died in his 80's, he looked like he was 50.
6. When did you realize you were a writer?
When I was twelve. I wrote a story about selling drugs.
7. Were you into reading books as a child? What book stood out for you?
Yes, a lot! Still do. I think that is the most important thing for kids, reading. My favorite book is Les Miserables by Victor Hugo.
8. How were your teenage years?
I was selling drugs, State to State. Delaware, Baltimore, Virginia and North Carolina. I wasn't a king pin, not even close, just young and wild.
9. Was Dutch your first book published?
No. Ghetto Sam is my first book.
10. What did it feel like to be a published author?
To be published gave me a sense of accomplishment.
11. How did it feel to become an award winning, critically acclaimed and Essence #1 best selling author?
To win awards kept me humble.
12. What is your philosophy in life?
Act as if you are right, but know you can be wrong.
13. What gets you through difficult times?
My belief in myself.
14. Who are some of your favorite authors?
Wahida Clark, Al-Saadiq Banks, Eyonne Williams, Stone Ramsey and DC BookDiva (who is just so damn sexy).
15. Besides being an incredibly gifted writer, and prolific author, you are currently fighting for your innocence. Can you share how that is going?
I've been incarcerated for twenty-one years, and trying to prove my innocence. I'm currently raising money for a top notch lawyer, but I need all the help I can get!
16. What do you believe constitutes good writing?
Good writing paints a picture, takes few words and makes you think.
17. How did you become the talented writer that you are?
Working hard and eating Wheaties. No really, I love life, so I see the beauty and the ugliness in it.
18. What did you do to hone your skills?
Live, love and learn.
19. What is your principle goal when you began penning books?
To make you think, challenge what you think and make you wet…
20. What is your writing process?
Listen to music and then ask what if…
21. Do you use an outline?
Very rarely.
22. Do you write every day or only when you are inspired?
I write ten pages a day.
23. How long does it take you to write a book?
Thirty days on average.
24. How did you develop the confidence as a writer?
Because I'm confident as a man.
25. What is your vision?
To be free and free minds along the way.
26. Was there a particular book that you enjoyed writing the most?
Good question… I have a book called God that I haven't released yet. God is my favorite.
27. Lastly, what would you tell a novice writer coming up in the industry? What advice would you give them?
Build your brand and open up the overseas market! The American market is saturated.
Bio: Hailing from Newark, New Jersey, Kwame Teague is the award winning, critically acclaimed, and Essence #1 bestselling author of the street classic Dutch trilogy. His other novels include Above The Law, the Dynasty trilogy, ? (pronounced Que), The Adventures of Ghetto Sam and the Glory of My Demise and Thug Politics under the pseudonym Dutch. With a passion for writing, Kwame is hard at work on his next novel.
It's an honor to have had the opportunity to interview this prolific author. He is such a gifted writer. I'm enamored by him. I love his heart, authenticity, transparency and humility. I am grateful he was willing to do this interview with me. Besides being an talented writer, he is an amazing person too. Without further ado, I present to you, Treasure Blue.
1) What was your childhood like?
It was adventurous, me being the youngest of four. Didn't really know bad, until the foundation of my family fell apart after my mother became afflicted with mental illness, alcoholism and a few tragic events. After that, sadly, it became one big horror show. I was eleven.
2) What was your childhood dream?
To have peace, have a family and lasting happiness. Didn't necessary turn out that way, but still try.
3) Did you always know you wanted to be a writer?
No. I started very late. I always been above average with words, verbally, but I was an excellent liar. All one the same if you ask me. It started when I joined the military at 17, many of my fellow soldiers didn't know how to express their sentiments/loneliness/feelings to their loved ones back home and would ask for my help. I ended up writing and embellishing their entire letters, and me being an opportunist, I began to charge them per letter – ten dollars a pop. I must have proposed to at least two dozen of their girlfriends for them. Lol.
4) When did it become a reality for you?
After years of people telling me I had a gift, and should explore it as a career.
5) What helped you develop as a writer?
Reading. Period!
6) Were you always a reader?
My mother was a public school teacher and a great disciplinary. I was a rather rambunctious young lad that stayed into trouble, and would always get beatings because of my youthful transgressions. So, by 13, she realized it was to no avail, so she switched tactics by putting me on a punishment. No going outside to play with my friends, no company, and I had to read an entire novel, and write a detailed essay on the story. When I tell you that was ten times worse than a beating, it was. It was no way around no how much I tried to get around, so I read. Thing was, and unexpectedly, I began to fall head over heels for stories, reading. I became intoxicated.
7) What books influenced you and your writing?
The Count of Monte Crisco by Alexandre Dumas. My first full read from punishment from my mother. The heavens opened up for me.
8) What are some of your favorite authors or books?
James Baldwin, George Orwell, Virginia Woolf, Ernest Hemingway, James Patterson, Walter Mosley, Donald Goines, Stephen King, just to name a few.
9) Do you find writing to be therapeutic?
In the beginning, yes, today, not really, because it became business, and business is work.
10) How did you develop confidence as a writer?
I started my writing career as a screenwriter, so I guess I removed all doubt and became confident in my writing by beating out and pitted against dozens of other wannabe writers in a contest I entered and won in New York City's West Village. I was way advance than them after reading their work. After I won the Blue Ribbon, I believed.
11) How did Harlem Girl Lost come about?
I went back to college at John Jay University in Manhattan, and our professor said that an author was having a speaking engagement in the school and were serving food and drinks. I was hungry and struggling with child support and finances back then, well, I think I was homeless too, so I heard food, so I went down there after I finished the test. That author wound up being Shannon Holmes. I was impressed and honestly didn't know urban fiction made a comeback. Long story short, I bought and read his novel B-MORE CAREFUL and loved it and felt I could write far better. I read the book in one day, the next day after that, I began writing Harlem Girl Lost.
12) How did Random House pick it up?
I became avidly into publishing and committed to it fully. It was all or nothing and I gave up EVERYTHING, my job, women, partying, drugs, alcohol, and to a certain extent, my own children. I ended up selling 65,000 paperback copies of Harlem Girl Lost and it was everywhere, breaking all kinds of records, ringing many bells. I hooked up with the best agent in the business Tracy Sherrod, the same person who presented the world to The Coldest Winter Ever, Sister Soulja. It was a bidding war with about six major and mid publishing houses and Random House won.
13) How do your ideas come?
Unfortunately, my mind doesn't shut down, even when I'm sleeping I'm thinking, processing, and plotting. Hence why I'm so eccentric at times.
14) What is your writing process, routine or ritual?
When I'm under contract, all the above, when it's for me, and just me, I do it when and how I feel like it.
15) Do you use an outline?
Sometimes.
16) How long does it take you to write a novel?
Under contract or under deadline, very fast. I want to get to the money.
17) What is your goal as a writer?
I've reached many goals that I could ever imagine. I'm satisfied. I'm actually ready to begin the next chapter in my life. Real estate. I think I lost the allure of writing and publishing these days.
18) What do you want to communicate to your readers?
I do not merely want you to read my stories, my goal is to make you feel my stories.
19) What do you think makes you a better writer?
I do not, and I'll repeat do not write from my head, I write from my heart.
20) Who was you biggest influence in life?
My mother and father.
21) What is your worldview?
Be confident in your own skin at all times. But that comes with growth.
22) What do you want your readers to get from your books?
Reality. Life on life's terms. You will always be as sick as your secrets. Expose them with someone you trust, or it will poison your future.
23) Talk to us about your other books, i.e., A Street Girl Named Desire, Fly Betty… how did they come about?
Painful memories of my past and others I knew.
24) Do you ever speak to the youth?
Always. This is the reason that I write in the first place.
25) Lastly, what advice would you give a novice writer?
If you're writing for money, instead of the passion……. YOU FAIL. Thank you for having me.
Thank you, Treasure Blue. It was an honor having you.
Many have called Treasure E. Blue the reincarnated Donald Goines. This prolific author without doubt is one of the most shocking and controversial writers that we have seen in decades. Blue's background is as almost as compelling as his mouth-dropping debut novel entitled "Harlem Girl Lost". Using the streets as a means of survival, he soon found himself involved with some of Harlem's most notorious elements. Retiring from the game at the tender age of sixteen, Blue, who dropped out of High School after being banned from the entire Board of Education system, in New York City, managed to become one of the youngest people to receive his G.E.D. in New York State. Joining the military at seventeen, he developed a voracious appetite for books going on to read well over 2000 novels. After serving his country honorably, he joined the New York City Fire Department and worked as a Supervising Fire Inspector in the Bronx. Blue is a father of 4 and won praise for his screenwriting skills. He is also an active member of the American Studies Association. Blue has an uncanny way of not only telling a story, he makes you feel it emotionally as well.

Every now and then, you come across someone who is unique and special. I have had the pleasure of discovering this talented and creative author a few months ago. I began reading his first book, The Hustle Chronicles and was hooked ever since. I can't get enough of his writing. I devoured all of his books.
Besides being an amazing and gifted writer, he is one of the hardest workers I know. When you read what his typical day looks like, you will respect his grind. It is an honor to introduce to you, Novelist Blacc Topp.
1) Tell us a little bit about yourself? Where did you grow up? What was your childhood like?
My name is Blacc Topp and I grew up on the south side of Dallas Texas in a neighborhood called Dixon Circle. My childhood was ideal until my father lost his job at Boeing Aircraft and that's when things got rough. We went from a three bedroom two story house to living in the back of a laundromat bathing from a mop sink.
2) Were you always a reader? What kind of books did you read?
I started really losing myself in books when I was about 8 years old. I started out reading the newspaper with my father, helping him to sound out words. He only had a third grade education so we were learning together, you know? My first real book treat was the Fat Albert and the Gang collection that my father bought for me at a yard sale.
3) Can you remember when you first knew you wanted to be a writer?
Not really. I don't think I ever really thought about it until I started penning it. My mother had dropped a book and I kind of got bitten by that bug but, never pursued it.
4) Was there a major life changing event that catapulted you to write?
After my mother passed, I was doing some digging and found some things that made me want to put it on paper. There were literally hundreds of letters that I'd written to her over the course of my incarceration and also journals from my teenaged years.
5) Were there any writers you read who influenced you and why?
I don't think that any writers really influenced me. I think I admired some writer's work but, not enough to influence my style one way or another.
6) What are some of your favorite authors and books?
Whoreson by Donald Goines, Pimp The Story of My Life by Iceberg Slim, The Falconhurst series by Kyle Onstott, almost anything by Stephen King, Sydney Sheldon and Walter Moseley. The list goes on and on.
7) Do you have a favorite genre?
No. I just like good, tight, cohesive writing.
8) Who were your biggest influences in life?
My father probably influenced me more than anyone. As I stated before he only had a third grade education but, he was a genius. He could pull a motor apart and put it back together again. He would literally work from sun up to sun down trying to put us in a better position.
9) Did you have any teachers who encouraged you to write?
My 9th grade English teacher Mrs. Van Hooks always encouraged her students. She was a great teacher.
10) Did you always know you were a fiction writer?
Well, coming from a background in music, we wrote our songs with a sort of fictional flare. In a song, you only had four minutes to tell a story. In literature, you have 70,000 plus words, so it was a win win for me.
11) What does your typical day look like?
I'm out of bed by 4am, at the gym by 4:30am, work out until 6am, shower, on the clock at my job by 7am. I work there until 5:30pm. I'm back home by 6:30pm. I shower, kick it with my wife and kids until 8:30 or 9 when they go to bed and then I write from 9pm until midnight or 1am. All the while I am marketing and promoting for current and future projects. Go to sleep and then it's back to the same routine again.
12) What is your writing process and practice?
I prefer to wait on my mojo. I see people write articles saying that the best way to become good or great is to write everyday no matter how you feel. To me that leads to fluff. If you write when you really have something to say then it's effortless.
13) Do you prefer to write out your novels in longhand or by computer?
It depends. When I'm at home I prefer the computer but, when I'm at work I generally write in longhand and transfer it to the computer later.
14) Are you particular about the type of notebook and pen you use to write with?
Notebooks are either 1 subject spiral or legal pads. I only write with fine point felt tip pens though.
15) How long does it take for you to write a novel?
It really depends on the extent of the research that I have to put into a particular book. On any given day I log between 1,000 and 3,000 words. So if it was absolutely necessary I could bang out a full length novel in 60 days, but I never rush myself.
16) How do you come up with the ideas to write about in your books?
Most of the stories that I come up with are from personal experience or bits and pieces of characters milling around in my head.
17) When did you decide to write The Hustle Chronicles series?
The Hustle Chronicles came about from trying to escape the pain of losing my mother. I tried to think whether I had ever been a good son and I started writing the Chronicles as a way of recollecting.
18) How did Tainted and Tainted Too begin? Was it a character, or a particular image?
Tainted began by remembering what a friend from my neighborhood had gone through and Tainted Too was just a continuation of that story with my own twist on it.
19) How did Corporate Amerikkka come about?
Without going into specifics, I went through a similar situation a few years back. I decided against retaliating the way that I was expected to and decided to let the courts handle it. In Corporate Amerikkka, Tristan took it to another level you know? Showed the powers that be that violence only begets more violence.
20) Which books were your favorite to write?
All of them. I immensely enjoy the entire process of building characters and bringing them to life.
21) What project are you working on now?
I'm currently working on two projects simultaneously, the third installment to Tainted and the prequel to The Hustle Chronicles called Gage.
22) What do you believe constitutes good writing?
I think good writing isn't mechanical you know? It's organic, it flows naturally and you feel it. Good fleshed out characters in believable situations.
23) How does one become a good writer?
That's a question that I don't believe I'm qualified to answer. I actually think good writers are born not made.
24) What is your goal as a writer? What do you want to convey to your readers?
I want my readers to expect quality from me because they know that I'll deliver. I want to be your favorite author's favorite author. I want the name Blacc Topp to sit on the tongues and coffee tables of every reader in the United States.
25) Where do you see yourself in ten years?
In ten years I'll be the most successful and sought after African American author in recent history.
26) I've read all of your books and can see them becoming movies? Is this something you would be interested in?
I write from the perspective of movies. Meaning if I can't visualize a particular scene in my head I'll scrap it. So I suppose I would really love to see my novels make it to the big screen.
27) Lastly, what advice would you give a novice writer?
Write until your fingers bleed, find a lane and stay in it, mind your own business, write from the gut and follow your heart. If you can't read your own work and enjoy, then it's possible that no one else will either. Go hard or go home and write on!!!
*       *       *       *       *
Thank you for this wonderful interview, Novelist Blacc Topp. I look forward to reading more of your magnificent work.
Please be sure to order his books at www.novelistblacctopp.com. You can also follow Blacc Topp on Facebook, Twitter, and Instagram.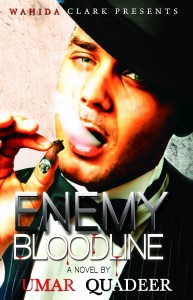 Paperback: 300 pages
Publisher: Wahida Clark Presents
Language: English
ISBN-10: 1936649071
ISBN-13: 978-1936649075
Price: $15.95
Purchase: Amazon | BN
It is an honor to present a new author whom I had the pleasure of reading his most recent book, Enemy Bloodline and thoroughly enjoying it. I wanted to know more about him and he was gracious enough to do an interview with me.
Mr. Quadeer has a fresh voice and is gifted writer. I see great things ahead for this talented young man. It is with great pleasure that I introduce to you, Umar Quadeer.
1) Tell us a little bit about yourself. Where did you grow up? How was your childhood?
I grew up in North Philadelphia. My childhood was fun and adventurous, but dangerous.
2) When did you discover you wanted to be a writer?
My father taught me how to write rap songs at 9 years old. Over the years I grew a name in the underground hip hop world and my best songs were based on stories. So I ended up branching out and writing books.
3) What are some of your favorite authors?
Of course, Wahida Clark and Rumont Tekay. But I also like Stephen King, Robert Greene, Donald Goines, Joy Deja King, T. Styles, and K'wan to name a few.
4) What do you believe help shape you as a writer?
Signing this deal with Wahida, and going through the editing phase really molded me as a writer.
5) Tell us a little bit about your book, Enemy Bloodline. How did this book come about? Was it based on true life events?
I came up with this book sitting in my cell bored. I wanted a TV in my cell and couldn't have one, so I went into my mind and started watching TV, lol!
Every night I would watch this movie in my mind and decided to write it down and that's where Enemy Bloodline was born.
All my books are based on real situations with a fiction plot.
6) Will you be writing a sequel?
The sequel is finished I'm just tweaking it. But it will be coming soon!
7) What inspires you?
Energy and thoughts.
8) What is your dream?
My dream is to become one with the universe.
9) I read you were in federal prison for a number of years? How did you get through it? What did it teach you?
Being in the Feds taught me how to associate with millionaires. It trained me to be patient during setbacks and depend on myself to make anything happen.
It starts with yourself, then other elements of help come after.
I got through my time by writing books every month.
10) What advice would you share with our youth today?
Stay focused on your goals and stay out of trouble.
11) Lastly, what advice would you give a writer who is starting out?
My advice is to study the game, don't just dive into a situation because it looks good. Build your craft and know your worth.
Umar Quadeer was raised in North Philadelphia, at a time were the city was the murder capital of the United States.
At the age of 13 Umar moved to Sacramento California where he was introduced to Crips and Bloods. At the age of 9 his father taught him how to write lyrics, memorize and recite them.
At the age of 16, Umar performed on stage with the late Notorious B.I.G., Mob Deep, and the Roots.
While doing time in the FEDS he began writing stories and decided to hone his craft. He joined a novel writing class and earned a certificate and upon his release landed a deal with Wahida Clark Presents.
After reading a book by Ethan Brown called, Queens Reigns Supreme, which I personally didn't care for.
I discovered Seth Ferranti's book,  The Supreme Team, and found his book amazing.
If you want to know a true account of The Supreme Team, this is the book to read.
Mr. Ferranti's writing voice is vibrant, bold, and raw. When you read his work, you know it's the real deal.
I have been following Mr. Ferranti's work ever since and it is with great pleasure to introduce him to you today.
1) So tell us a little bit about yourself? Where did you grow up? What was your childhood like?
I grew up in California, born and raised. My father was in the military, so basically, I am a military brat. We moved around a lot. I lived in Germany, England, and on the East Coast too, but we always moved back to California.
I was an outgoing and head strong child who was probably a little rebellious. Fancied myself a rebel without a cause. But my childhood was good.
2) When did you know you wanted to be a writer?
I started out writing songs, music and poetry when I was 12 or 13. But before that I was playing "Dungeons and Dragons" and creating worlds to play that game in.
I have always been creative. I was into poetry, music, writing articles, then chapters, and then books. For me, it was a natural progression. Hopefully movies are next.
3) When did you decide you wanted to write a book?
I started doing this short story idea which became my first book, Prison Stories. So probably around the late 90's, I decided I wanted to become a writer and start penning books. But it wasn't like I just did it, it was a long and slow process. At first, it took several years, but now I can crank them out in six months.
4) How did the idea or inspiration come?
I just saw what other people were doing and I liked reading the books on prison life and true crime. Like the Mafia and Cartel books. I decided I wanted to do something representative of the time I was doing in the Feds. I wanted to write about the inner city gangsters that the rappers were talking about, so I did.
5) What are some of your all-time favorite books?
I love In the Belly of the Beast by Jack Henry Abbot, Clockwork Orange by Anthony Burgess, 1984 by George Orwell, On the Road by Jack Kerouac, Naked Lunch by William S. Burroughs, Fear and Loathing in Las Vegas by Hunter Thompson, Soledad Brother by George Jackson.
6) What was the hardest book to write and why?
The Supreme Team was a monumental effort. I got a lot of resistance from some of the dudes involved, so that was satisfying to finally get out. It is a monster of a book and I really think it needed to be published to give their history. They influenced hip-hop and the streets so much. But it was a big deal to get all the clearances for that book and I had several delays before I was finally able to put it out.
7) Which was your favorite book to write?
Every project I do is dear to my heart, but I like the Prison Stories book. Because it was my first and it was a journey I had never been on before.
8) How did you develop the confidence to approach magazines with your work?
I am very outgoing and I do what I call, jumping out there. I just expose myself. You get a lot of rejection and if you can't take it, no sense in doing it. But I don't have a problem with rejection. I believe in myself and maybe someone doesn't feel me, my work or my vibe, but if I keep jumping out there, someone probably will.
9) Where have you published your articles?
You can go on the publications section of gorillaconvict.com and check out a lot of my published works from magazines and the Internet or just Google my name and a lot of stuff comes up. I am in the process of updating the site right now, so more recent stuff will be going up.
10) You were just released from prison a few weeks ago? For those of us who don't know, what is it like being in prison? How did you manage to overcome the many obstacles presented to you? How long were you in prison for? Was there any retaliation for writing in prison and why? Do you have any ideas on how we can reform the justice and prison system? What are some of your thoughts on this?
Prison sucks for real. You just have to stay busy and stay out of the drama and keep your head down. It's great to be out. I just did the time, I didn't let it do me. I didn't get involved in the mix and the prison politics. I didn't let the system eat me up. I stayed busy with school, my writing and working out. That's the key.
I was in prison for 21 years. I was put in the hole numerous times for my writing. The prison officials don't like when you expose what is going on in there. And especially when you have a national audience like I did.
They need to stop giving out so much time, it's absurd. I did 21 years for a first time nonviolent offense.
Reform the whole system. It's a bloated corrupt system right now.
Investigate it. Stop turning a blind eye. People only care when it happens to them.
11) What are some of the valuable lessons you've learned from doing time?
Time is precious. I feel so behind now, like I have to accomplish all my life's goals in the next 5-10 years. I just feel like I am way behind and that I have to catch up.
But doing time teaches you to be patient and that everything unpleasant is only temporary.
12) If you could have done something different what would it have been?
I wish I would have had a clue when I was 19 and that I wouldn't have sold drugs, but that is now. When I was twenty, no one could have told me anything.
13) What kept you going and what got you through the hard days?
I saw the light at the end of the tunnel. I was living through my writing. I was accomplishing things. I set goals and I realized them. I earned college degrees, I wrote articles and books. I had a life outside of prison.
14) What are things you value and appreciate now that most people take for granted?
I just enjoy taking a walk with my wife and my dog. Choosing my own food to eat. Buying my own clothes. Walking around the mall. Going on the computer. These things a worthwhile to me.
15) How has your perspective on life changed?
I am grown and mature. I know life isn't fair and that I don't know everything. I know life can change in an instant and it can all be taken away.
16) What advice would you give the youth of today?
Time is precious, don't waste it.
17) Will you be writing a memoir?
Yes. I am going to New York in the new year, when I get out of the halfway house, to find an agent who can represent my various endeavors.
18) Lastly, what advice would you give to writers who are just starting out?
I always tell people to just write. Just write and write and write and edit and edit and edit. You have to build up your catalog and content. You have to have pieces you are always working on and crafting and bringing to perfection. You can't be a writer if you don't write and you have to jump out there. Who will know about you if you don't jump out there.
Thank you so much, Mr. Ferranti. It was a pleasure having you as my guest. I wish you a multitude of success, in your life, and future endeavors.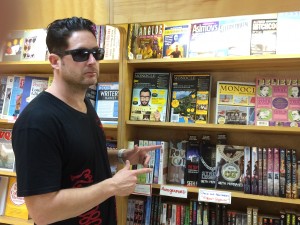 My name is Seth Ferranti. I am the gorilla convict writer. I completed my Masters degree in Humanities through California State University. Previously, I earned an AA degree in Letters, Arts and Sciences from Penn State University and a BA degree in Liberal Arts from the University of Iowa. I have written several hundred articles, including feature stories, for magazines such as Don Diva, Feds, King, FHM, Slam, Street Elements, Vice and websites like hoopshype.com, viceland.com and urbanbooksource.com, among others. I have contributed short stories and pieces to Nikki Turner Presents Christmas in the Hood, Out of the Gutter Vol. 1 to 5, Badlands Publishing's Money Power and Betrayal short story collection and Prison Chronicles published by Gutter Books. My blog on gorillaconvict.com gives the 411 on prison, street legends, the mafia, prison gangs, urban authors and life in the belly of the beast. It attracts 15 to 20k unique visitors and over 250,000 hits a month.  For my next projects I am interested in writing a book on the notorious prison gang, the Aryan Brotherhood and a memoir on my case which led to my eventual incarceration. I have written two screenplays, THE DOPE SHOW, about gangs battling over the heroin trade in prison and THE SUPREME TEAM, which chronicles Prince's rise and fall in the drug game during the crack era in late 1980's Jamaica, Queens. You can find me on Facebook and Twitter.
Free Updates

Sign up for updates and get the latest book reviews, articles, and news from OrdinaryServant.com. Just enter your email address below:

Follow

Recent Posts

Recent Comments

My Guest Posts

My Publishers

Categories

Archives

Previous Archives

Review Policy

Categories

Categories