Tag Archives:
salvation
"And he must needs go through Samaria." John 4:4
This verse jumped off the page recently. I thought about how Jesus went out of his way to meet the Samaritan woman.
Samaritans were mixed; half Jewish and half Gentile. The Jews had no dealings with the Samaritans, they were rejected. So, not only was Jesus going out of his way to meet a Samaritan, but he was also going to meet a woman. And not just any ole woman either.
In verse six, we see Jesus is weary from his journey and sits on Jacob's well. When the Samaritan woman appears to get water.
In verse seven, Jesus asks her for a drink.
She responds in verse nine, "How is it that thou, being a Jew, askest drink of me, which am a woman of Samaria? for the Jews have no dealings with the Samaritans."
He responds to her in verse ten, "If thou knewest the gift of God, and who it is that saith to thee, Give me to drink; thou wouldest have asked of him, and he would have given thee living water."
He goes on to say in verses thirteen and fourteen, "Whosoever drinketh of this water shall thirst again:
But whosoever drinketh of the water that I shall give him shall never thirst; but the water that I shall give him shall be in him a well of water springing up into everlasting life."
She asks him for some of this water. And then the zinger comes in verse sixteen when he says, "Go, call thy husband, and come hither."
She stops dead in her tracks and tells him she has no husband.
He responds by saying she's correct, that she has had five husbands and the one she is with now isn't her husband either.
I chuckled at verse nineteen, when she tells Jesus, "Sir, I perceive that thou art a prophet."
********
I absolutely love the fact that Jesus didn't allow the customs or prejudices of that time stop him from changing His course to go speak to her. It was a divine appointment. He didn't judge or shame her. He basically let her know that these men she keeps sleeping with aren't going to satisfy her. They aren't going to be able to nullify the emptiness or fill the void she feels with sex. Jesus knew her pain and made it a point to go out of His way to help her; a Samaritan, woman and prostitute.
The religious folk couldn't understand Him. They judged him for talking to sinners like her. But it didn't matter what they said to Him or accused Him of, He knew her heart and He wanted her to know that He is what she's searching for.
Today many are thirsting and trying to fill their void without Jesus. They are rejecting God which is why things are getting worse in our country and around the world. The more society shakes their first at God and rejects His Son Jesus Christ, the worst things will get.
Like the Samaritan woman, He comes to all of us offering living water, the question is will we drink from His eternal well?
"And they overcame him by the blood of the Lamb, and by the Word of their testimony." Revelation 12:11
What makes Jesus real to others? Is it what we say? What we do? How do the unsaved come to believe Jesus is real?
Revelation 12:11 says, it is by our testimony.
When I think about my testimony, I cringe.
Do I really want to tell others what I have done and been through?
Truth be told, I never share my testimony. I may share bits and pieces of it, here and there, but I never get around to actually telling people what God has delivered me from.
I remember when a close friend of mine who is a missionary introduced me to other missionaries. She began telling them a little bit about my testimony and I was mortified. She saw the expression on my face and pulled me aside to apologize. I told her I wasn't comfortable sharing my story with others, whether they are Christians or not.
I am not comfortable sharing my past, which is why I don't share my testimony.
Recently, I listened to a message where a pastor said, "God did not deliver you for yourself. He did not deliver you, so that you could live a comfortable life, sitting on your sofa, eating popcorn. He delivered you so that you can go tell others about what Jesus has done for you, so that others may believe."
Boy, did I feel convicted.
All these years, I have been sitting on my testimony because I don't want to be judged and criticized by others.
Yes, God has delivered me of much, but yet, I want to tuck it away somewhere, go on with my life and forget about it.
We can continue to use prescriptions and formulas to bring others to Christ. We can also act like we have it figured out and attempt to do everything with our own reasoning.
However, as you can see from the above verse, it isn't by our logical antidotes or persuasive words that brings others to the saving knowledge of Jesus Christ.
It is by the Holy Spirit, the blood of the Lamb, and the word of our testimony.
This is God's prescription.
The real question is, will we continue to follow our own way or do it His way?
Do you also find it hard to share you testimony?
Paperback: 256 pages
Publisher: Worthy Publishing; Reprint edition (July 16, 2013)
Language: English
ISBN-10: 1617951897
ISBN-13: 978-1617951893
Price: $14.99
Purchase: Amazon | CBD | BN
Description
Nicky Cruz knows all about the power of the devil. Since his own dramatic conversion in the 1960s from a life of crime as a New York gang leader, he has met and heard the stories of suffering of many ordinary people, as well as some of the worst prisoners in high security prisons around the world.
Drawing on his spiritualist childhood, his life in New York, and his knowledge and experience of over four decades of spiritual warfare since that time, The Devil Has No Mother shares Nicky Cruz's hard won understanding of how the devil will try everything possible to gain power in the world–but also shows clearly that it is God who will win the day.
The Devil is worse than you think, but God is much, much greater.
Review
The Devil Has No Mother is a book everyone should read, Christian and non-Christian. There is so much truth wrapped in this book, it will leave you in awe.
I admit, I'm a bit biased when it comes to Nicky Cruz. Reverend David Wilkerson was my pastor for many years before he went home to be with the Lord. So I had the benefit of hearing a lot about Nicky Cruz and his ministry over the years.
I also read The Cross and the Switchblade by David Wilkerson and Run Baby Run by Nicky Cruz many years ago. Both books changed the way I prayed, strengthened my faith and basically changed my life.
When I was offered the opportunity to review The Devil Has No Mother I was excited and looked forward to reading this book. I was not disappointed.
Nicky Cruz is by far a warrior for Christ. I completely admire him. He is a man of great faith and reading this book encouraged me so much.
You know, sometimes as Christians, we struggle to keep going. We get discouraged. Our prayer life gets a bit stale and our walks complacent. But, reading books like The Devil Has No Mother stirs and inspires you to believe God for greater things. It certainly did that for me.
The Devil Has No Mother is about stories of Nicky Cruz's life and ministry experiences. He shares poignant stories and experiences, which will leave you breathless and hungry for more.
I highly recommend this book to everyone, it is a must read.
In conclusion, I want to thank Worthy Publishing for sending me a complimentary book to review.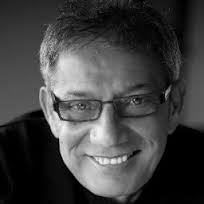 Nicky Cruz has traveled widely around the world, speaking to hurting people in all walks of life, in the 40 years that have passed since he came to Christ in New York through the selfless devotion of David Wilkerson. Nicky's ministry has reached thousands of inner-city gang members as he speaks to their need from his own experience. His ministry regularly targets urban environments in order to reach those who are most frequently trapped by destructive lifestyles and caught in a downward spiral of intense violence, drug abuse and gang activity.
Posted in

book reviews, christianity, faith, Healing, prayer
Also tagged David Wilkerson, deliverance, demon oppression, demon possession, New York City, Nicky Cruz, Puerto Rico, The Devil Has No Mother, Worthy Publishing
Leave a comment