Tag Archives:
New York City
Paperback: 256 pages
Publisher: Worthy Publishing; Reprint edition (July 16, 2013)
Language: English
ISBN-10: 1617951897
ISBN-13: 978-1617951893
Price: $14.99
Purchase: Amazon | CBD | BN
Description
Nicky Cruz knows all about the power of the devil. Since his own dramatic conversion in the 1960s from a life of crime as a New York gang leader, he has met and heard the stories of suffering of many ordinary people, as well as some of the worst prisoners in high security prisons around the world.
Drawing on his spiritualist childhood, his life in New York, and his knowledge and experience of over four decades of spiritual warfare since that time, The Devil Has No Mother shares Nicky Cruz's hard won understanding of how the devil will try everything possible to gain power in the world–but also shows clearly that it is God who will win the day.
The Devil is worse than you think, but God is much, much greater.
Review
The Devil Has No Mother is a book everyone should read, Christian and non-Christian. There is so much truth wrapped in this book, it will leave you in awe.
I admit, I'm a bit biased when it comes to Nicky Cruz. Reverend David Wilkerson was my pastor for many years before he went home to be with the Lord. So I had the benefit of hearing a lot about Nicky Cruz and his ministry over the years.
I also read The Cross and the Switchblade by David Wilkerson and Run Baby Run by Nicky Cruz many years ago. Both books changed the way I prayed, strengthened my faith and basically changed my life.
When I was offered the opportunity to review The Devil Has No Mother I was excited and looked forward to reading this book. I was not disappointed.
Nicky Cruz is by far a warrior for Christ. I completely admire him. He is a man of great faith and reading this book encouraged me so much.
You know, sometimes as Christians, we struggle to keep going. We get discouraged. Our prayer life gets a bit stale and our walks complacent. But, reading books like The Devil Has No Mother stirs and inspires you to believe God for greater things. It certainly did that for me.
The Devil Has No Mother is about stories of Nicky Cruz's life and ministry experiences. He shares poignant stories and experiences, which will leave you breathless and hungry for more.
I highly recommend this book to everyone, it is a must read.
In conclusion, I want to thank Worthy Publishing for sending me a complimentary book to review.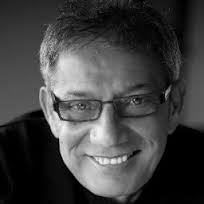 Nicky Cruz has traveled widely around the world, speaking to hurting people in all walks of life, in the 40 years that have passed since he came to Christ in New York through the selfless devotion of David Wilkerson. Nicky's ministry has reached thousands of inner-city gang members as he speaks to their need from his own experience. His ministry regularly targets urban environments in order to reach those who are most frequently trapped by destructive lifestyles and caught in a downward spiral of intense violence, drug abuse and gang activity.
Posted in

book reviews, christianity, faith, Healing, prayer
Also tagged David Wilkerson, deliverance, demon oppression, demon possession, Nicky Cruz, Puerto Rico, salvation, The Devil Has No Mother, Worthy Publishing
Leave a comment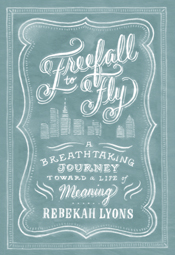 Hardcover: 200 pages
Publisher: Tyndale House Books (April 9, 2013)
Language: English
ISBN-10: 1414379366
ISBN-13: 978-1414379364
Price: $19.99
Purchase: Amazon | CBD | BN
Description
The Dark Night of the Soul in the City That Never Sleeps.
At first glance, Rebekah Lyons's life path seemed straightforward: walk the aisle, take the short road to motherhood, and build a family on a suburban cul-de-sac in the South.
But life looked radically different when her family relocated to the heart of New York City. She was forced to navigate a new normal with three kids, two toy poodles, and a minivan. Blindsided by crippling despair, Rebekah wrestled with bigger questions women often ask: Why am I here? Does my life matter?
In a Western culture driven by performance and Pinterest fantasies, her story echoes the rise of loneliness, depression, and anxiety that women are facing at all-time highs. Why are expectations and lifestyles breaking us down in unprecedented ways?
In this beautifully moving memoir of vulnerability, courage, and ultimately transformation, Rebekah shares her journey into the unknown—a thrilling, terrifying freefall that eventually led to flight. Searching for meaning, she stumbled on surrender, discovering that meaning follows surrender.
Rebekah found freedom when she faced her greatest fear, and she invites other women to do the same. For it is only when we freefall that we can truly fly.

Review
As much as I enjoyed Rebekah Lyons writing style, there were certain aspects of her memoir that I found hard to relate or identify with.
I am a working mom and she is a stay at home mom. She is afforded opportunities most working and stay at home moms do not. Which is why I believe her story specifically speaks to mothers or women who are from her same socioeconomic background.
I do understand and can relate to the author's feelings of angst and her struggles with anxiety and depression. Her struggle with wanting to find her specific calling besides that of being a wife and mother.
However, I have to be honest and say, most moms I know living in New York City do not have the time or luxury to go to someone's apartment in the morning for bible study, or go on retreats, or even have time to just walk through Central Park while it's snowing.
So if you are not of that lifestyle or demographic, it's kind of hard to relate to her story or put yourself in the author's shoes.
However, the author's story is hers and I respect her life and experiences. I believe Rebekah Lyon's memoir was candid, authentic and truthful. She didn't hide, she exposed a lot of herself and her experiences, which I appreciated. I also find her to be a talented writer, so on that front, I enjoyed reading her memoir.
If there was one word I could use to describe her book, it would be surrender.
Freefall to Fly was about Rebekah Lyons journey to find God and herself. In the midst of it, God delivered her from severe and debilitating anxiety attacks. I found this aspect of her story to be encouraging, but I do not believe this is common.
Most people do not get delivered from anxiety because they cry out to God in desperation. This was the authors experience, which I respect, however, there are many who have to be on medication and that is no indication God loves them any less because they weren't delivered.
In conclusion, I want to thank Handlebar Marketing and Tyndale Publishers for sending me a complimentary book to review.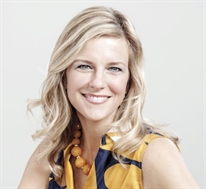 Rebekah Lyons is a mother of three, wife of one, and dog walker of two living in New York City. She's an old soul with a contemporary, honest voice who puts a new face on the struggles women face as they seek to live a life of meaning. As a self-confessed mess, Rebekah wears her heart on her sleeve, a benefit to friends and readers alike. She serves alongside her husband, Gabe, as cofounder of QIdeas, an organization that helps leaders winsomely engage culture.
Posted in

book reviews, christianity, faith, Healing, prayer
Also tagged Anxiety Attacks, Depression, Freefall to Fly, HandleBar Marketing, Memoir, Moms, Rebekah Lyons, Tyndale Publishers
Leave a comment
I have had the blessing of traveling a great deal in the past.  I visited several countries and have seen poverty at it's worst.  Nothing breaks my heart more than witnessing homeless and hungry children, especially orphans.
This photo speaks a multitude, doesn't it?  This world can be such a cruel place. How I wish something could been done to help save every child and preserve their innocence.
There are times I feel helpless and overwhelmed, like tonight for instance. I was walking crosstown on 42nd Street to catch my bus home.
As I was walking, I took in my surroundings; the rhythm, activity and energy of rush hour.
Until something caught my eye that caused me to stop in my tracks. I remained frozen, watching, pondering whether I should go do something.
This moment reminded me of an incident I read in Jeff Goins' new book, Wrecked. I knew I had to make a choice.
Suddenly a man spoke and snapped me out of my trance. I guess he noticed my struggle. He tells me, "Your heart strings are being tugged, huh?" I said, "Yes."  He nodded in understanding.
Right then, I decided to walk over to her. This young woman who was pregnant sitting on the hot concrete floor with a toddler. She must have been no more than twenty-five years old. I asked her if she needed help.
She didn't speak English. She said something which sounded like Spanish.  However, when she responded again, I realized it wasn't Spanish, but more like Portuguese or Italian.
She wanted me to give her money. I told her I didn't want to give her money. She said she needed diapers. I said I would go buy her diapers if she wanted. She agreed for me to get her diapers.
I asked, what size, she tells me size four. For the life of me, I don't know how we were able to understand each other, it had to have been the Holy Spirit.
She tells me she would wait for me in the same spot for only twenty minutes. So I take off in a hurry to the nearest place I could find and bought diapers. I also bought her a few other items so she could feed her child who looked dirty, hungry and tired. I especially felt compassion for her child.
The city was so hot. I'm sure this poor child was outside all day in the heat while her mother begged.
When I returned she was there waiting. I handed her the bag and she thanked me.
What was most beautiful to me was the reaction on the little girl's face. She pointed to the bottle of water and looked up at me with a big smile. She seemed genuinely appreciative. I grabbed her little hand and smiled at her too. My heart swelled with love for that child. I so badly wanted to protect her.
I looked into the pregnant mother's eyes and told her Jesus loved her. I also told her to be careful and to take good care of herself and the baby. I just hope she really understood what I said.
I arrived home very somber. I began thinking about all the homeless mothers and children living in the streets of New York City and around the world. My heart hurts for them.
This tug never goes away. I guess it serves as reminder to never forget.
I wonder how things would be if every Christian from around the world stopped to help and encourage one person each day?
What do you think would happen?  I would be very interested in hearing your thoughts.