Tag Archives:
Abuse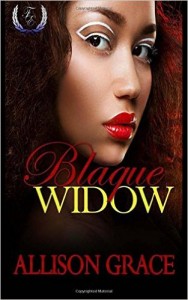 Paperback: 250 pages
Publisher: Illuminnessence Publishing
Language: English
ISBN-10: 0983048185
ISBN-13: 978-0983048183
Price: $11.99
Purchase: Amazon
Description
Taryn Durand believed in happily ever after but the man she married didnt believe in her. After being married to someone that didn't love her or want her happiness she sought it out on her own in a way no one imagined. Taryn eventually gets her mind, body and soul right and in that she meets Asher. There's something different about Asher yet he knows there's something different aboout Taryn. Soon the differences that keep them apart will bring them together and they will be fighting to either stay together or live their lives separately. Will true love prevail?
Review
Blaque Widow draws you in from page one. The story is about the main protagonist, Taryn and who endures abuse by her mother, Edith, and her ex-boyfriend Trenton who happens to be sleeping with her mother.
After Taryn tears away from Trenton and her mother. She meets Devon, with the hopes things would be different and he would love her unconditionally. Sadly, after they got married, he starts to abuse her too.
It was only when Devon dies from an "accident" that Taryn was set free. She decides to join a gym and meets Asher, who becomes her personal trainer. They seem to have a connection and chemistry, however, because of all the abuse she endured, she is afraid to let him in.
Allison Grace creatively pens the consequences and affects of abuse. She exposes the self-hatred, and how abuse plays out mentally, emotionally, psychologically and physically. This story shows the extreme measures of what could happen, when abuse is not addressed and goes unchecked.
Blaque Widow is shocking, surprising and suspenseful. The story ends on a cliff hanger, and I look forward to the sequel.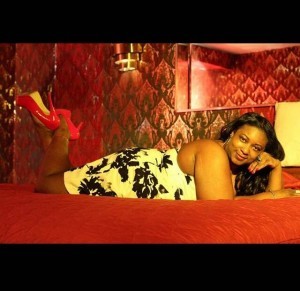 Meet Allison Edwards formerly known as Essence M & now known as "Allison Grace". The beautiful brain behind Illuminnessence Publishing, founded in  2007 by this avid writer/ reader who began her love affair with words at a tender age. Allison went on to create an extensive catalog of unpublished works including poetry & short stories.
Allison's passion for words began in early childhood, she had always been fond of reading about life, love, poetry and short stories. As she matured, she challenged herself to hone her craft, exploring various story lines and navigating into the tumultuous world of adult relationships. Throughout her teen & young adult years she decided to put pen to paper and indulge one of her fantasies, to become a writer. Some of her favorite authors include Donald Goines, VC Andrews, Jackie Collins, Judy Blume and ZANE. This eccentric choice of novels allowed her to see different genres, writing styles and what they entailed. Each were very different and taught her a lot with regards to target audiences, story lines, and descriptions. Nothing prepared her however for her venture into Urban Literature.Allison's first experience with Urban Lit began when she, as an avid reader received a message from one who promoted for a brand new unknown publishing company and was seeking assistance in promoting novels. Members would receive a chance to win free books and other spectacular prizes. Allison jumped at the chance and was soon an official Street Team/Pep Squad member of the "Cartel Publications" spearheaded by Essence Best-selling Author T Styles and her partner Vice President, Charisse Washington. They both would play an important role in Allison's literary career later on as mentors.Their influences and support caused Allison to link up with KingPen A.S of HHEAT Magazine and she was able to co host a show with him featuring authors on Blog Talk Radio. Authors interviewed include K.D Harris, Jason Poole, Iesha Brown, and much more. This allowed Allison access to an industry untapped where new and established authors were able to speak with her regarding novels they wanted to promote. She then took on the responsibility of hosting her own radio show which showcased authors such as Takerra Allen, Tanisha "Mahogani P" Pettiford as well as others. During this time, Allison shamelessly continued to promote The Cartel Publications and began writing her first novel.
It is with that unwavering tenacity that we've arrived at this point. Allison's first venture into self publication "Broken Promises Never Mend" became available in paperback in January 2010.  An amended version of which was released June 2010 in paperback, which features a new cover. It premiered on Amazon for Kindle, as of June 2010 as well. Allison learned various lessons while putting this novel together. Some of which she's still learning to this day and with every novel she improves her craft and tries harder. She proved that by releasing a follow up to her debut less than a year later showing naysayers that she wasn't a one hit wonder.
The sizzling sequel Bound By Lies debuted on Amazon for Kindle, February 2011 to rave reviews and is still causing mouths to drop with an ending that rivals its predecessor. Both novels are considered an "underground success" and were edited by Brandie Randolph of Editing Couture. Allison followed up with a novel for the streets entitled Bittersweet which showed the world that she was here to stay. During a brief hiatus, Allison published a short story series (Bitch Clique) that brought just as much drama as an entire season of "Scandal".
Allison is currently focused on a collection of other works slated for release in 2016, under her  imprint "Full of Essence Publications". The idea to reinvent herself came about with prayer and the desire to be so much more than she already established herself to be. In 2013, Allison Grace was signed to an independent publisher "Sevyn McCray Presents" spearheaded by Sevyn McCray and David Weaver of SBR Publications. Her novel under that imprint PrePaid Mistress debuted at number 5 on the Amazon Bestsellers list for African American women's fiction. She followed up with the sequel Prepaid Mistress 2 and also revamped her ebook series Bitch Clique Reloaded into a full length action packed standalone. in 2015, Allison released an emotionally charged novel focusing on domestic violence and addiction entitled Blaque Widow. Allison anticipates an abundance of blessings in 2016 and beyond beginning with work on other titles she's got in store as well as promoting authors that seek her assistance in publishing.
"I was blessed to enter this industry and know how hard it is, so the least I can do is give back." she says with a gleam in her eye and a smile on her face. This native New Yorker prides herself in assisting others and promotes literacy to her children. This isn't the end of Allison Grace and we can tell she's got a long way to go but the rewards have been phenomenal.
You can follow Allison Grace on Facebook, Twitter and Instagram.
"You don't understand.  I coulda had class, I coulda been a contender.
I could've been somebody, instead of a bum which is what I am, let's face it." ~ Terry Malloy
The above is taken from the movie, On The Waterfont, a poignant and powerful scene.
My godmother had told me about this movie over the weekend. So, I decided to venture over to the New York Public Library and borrow it.
The movie hit home for me because a close relative who I love very much works as a longshoreman. Actually, I have quite a number of relatives who work or have worked at the waterfront.
It's a rough job. I've been privy to a lot of it based on my relatives working the docks.
They love their jobs immensely, but there is a lot that comes with it that isn't so attractive.
This movie brings such realities to the forefront.
There is much to be said on the topic, however, this isn't my focus.
"I could've been a contender."
Have you ever felt this way in your life?  If it wasn't for someone or something, your life would have gone differently?
I definitely feel this way. I made some wrong decisions in my life and based on those wrong decisions, my life went a different direction.
One example of this, is when I left home at the age of 19 and eloped. To me, that was the single biggest mistake I've ever made because I was going to college at the time and had to drop out.
I got married too young. I was immature. I was naive. I didn't have any life experience. I should have focused on completing my college education, instead of getting married (i.e., I was married once before).
A wrong decision changed the course of my life.
I'm not sitting here dwelling on it, however, I do recognize how our decisions can pretty much make or break our lives.
"I could have been somebody."
Yes. I truly believe I could have been somebody if I didn't have negative associations.
In this movie, his brother was the one who sold him (Marlon Brando's character) out.
His brother placed bets and fixed who would win. He told him it wasn't his night. His brother's decision destroyed his boxing career.
Which is why the above scene broke my heart. I am well aware of how one wrong move, by a person or a bad decision, can change the course of someone's life forever.
I am grateful the Lord gives us second chances. I don't know where I would be today if He didn't.
Have you seen this movie? If so, what did you think of it? Also, has God given you a second chance?